Muhith digs at Jatiya Oikya Prokriya, says its outcome 'zero'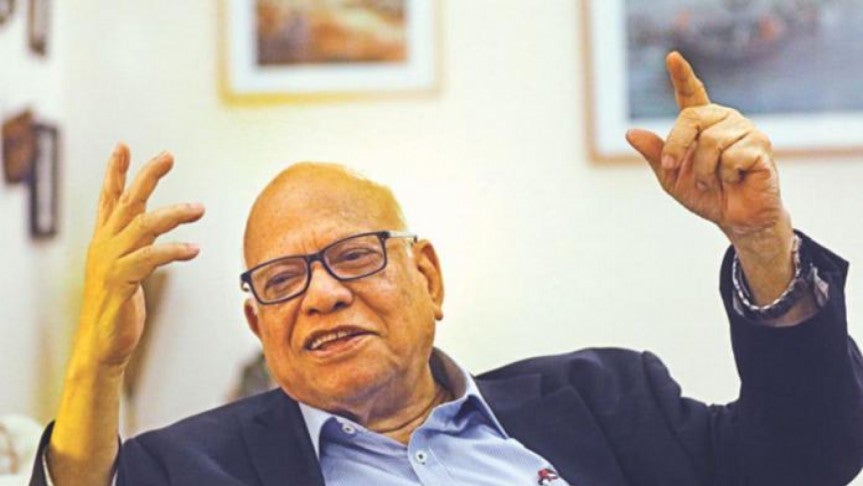 Sunamganj: Taking a swipe at Jatiya Oikya Prokriya, Finance Minister AMA Muhith on Sunday its outcome is zero and nothing can be expected out of it.
He said this while talking to reporters after a seminar held at Derai upazila's Bangladesh Female Academy auditorium here.
Asked whether the government has taken any step to ensure BNP's participation in the upcoming general election, he replied in the negative, adding, 'Once BNP was a big party but now I'm doubtful whether it is (big party).'
Sought comments about the polls-time government and who will be included in it, Muhith said those who have representation in the Jatiya Sangsad will be part of the interim government, no one else.
He also said the procedure which was followed during the polls in 2014 will be followed this time, too.
'This country witnessed a free and fair election previously and the next one will be held fairly in due time,' Muhith added.
The seminar was held with trustee member of Bangladesh Female Academy and MP of Sylhet-3 Mahmud Us Samad Chowdhury in the chair.