Tangail teacher sentenced to 1-yr jail for harassing schoolgirl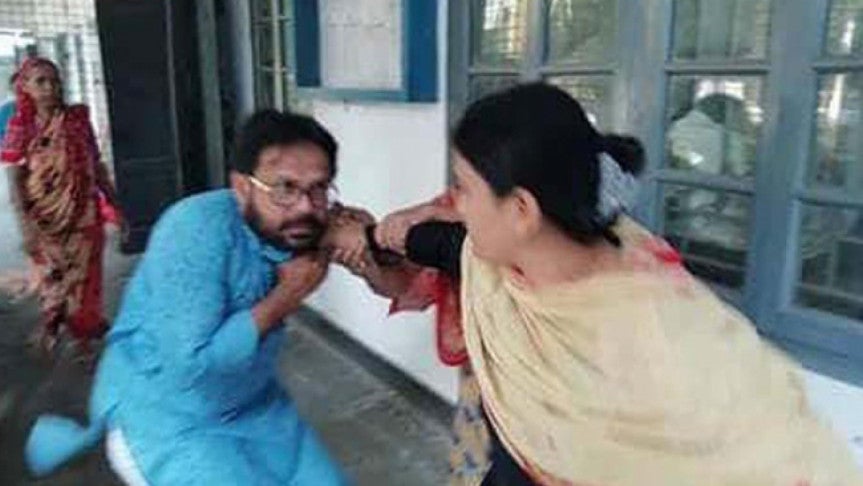 Tangail: A mobile court here on Monday sentenced an assistant teacher of a girls' school to jail on charge of sexually harassing a schoolgirl.
Shahrier Rahman, an executive magistrate sentenced Saidur Rahman, assistant teacher of Bindubashini Goverment Girls' School in the district town, to one year imprisonment.
Sources said Saidur Rahman made an offensive statement to a student of class IX on Sunday. 
Later, the parents and the girl's classmates informed the matter to the school's headmaster Mamun Talukdar but he paid no heed.
On Monday morning, the students of the school brought out a procession demanding punishment of the teacher and at one stage, they manhandled Saidur.
On information, police went to the spot and brought the situation under control.
The guardians and students of the school demanded exemplary punishment of Saidur and removal of the headmaster.
Sayedur Rahman, officer-in-charge of Sadar Model Police Station, said police took Saidur under custody. Later, he was produced before a mobile court which sentenced him to one year imprisonment.
Ashraful Momin, additional deputy commissioner, said Saidur Rahman has been suspended following the demand of the students.