Sub-registrar hacked dead in Kushtia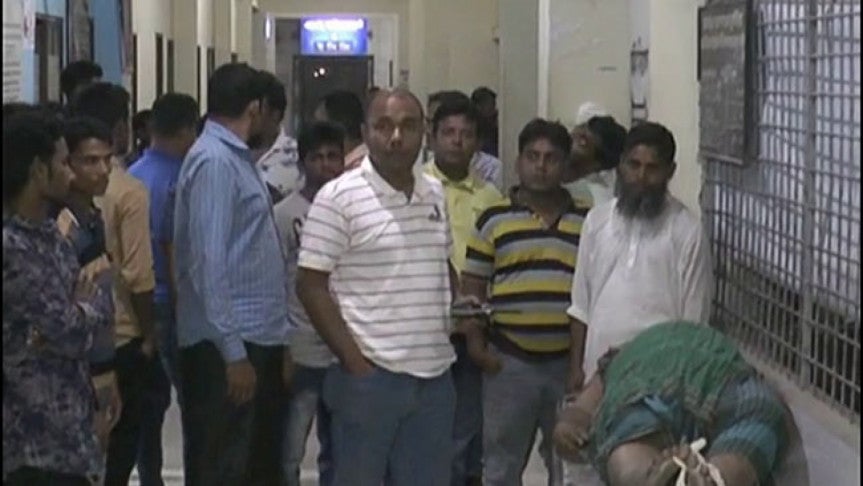 Kushtia: A sub-registrar was hacked and strangled to death by unidentified miscreants at his house in Babor Alo gate area of the district town on Monday night.
The deceased was identified as Nur Mohammad Shah, 55, hailing from Kurigram district. He used to live on the second floor of a multi-storey building in the area on a rental basis, reports the UNB.
Hearing sounds of running footsteps of several people from the 2nd floor around 11:00pm, owners and other residents of the building came out from their flats, said Nasir Uddin, officer-in-charge of Kushtia Model Police Station.
Sensing danger, they went to Nur's flat and found him in critical condition with his hands and legs tied up with locally made towels.
On information, police rushed there and took the victim to Kushtia General Hospital where the duty doctors declared him dead.
Meanwhile, S M Tanvir Arafat, superintend of Kushtia police visited the spot.
Locals said that Nur used to take bribes from people who came to his office for land-related issues, adding that he might have been killed over the issue.
Taking of huge amount of money as bribe by the officials and staffs of Kushtia Sadar Sub-registry office is an open secret, they added.