Two killed in Tangail, Mymensingh 'gunfights'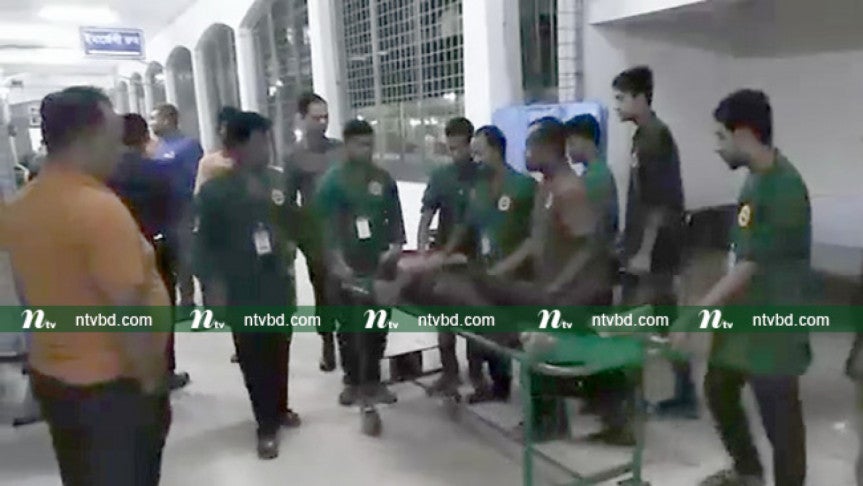 A suspected leader of outlawed Purba Banglar Communist Party and a drug trader were killed in reported gunfights in Tangail and Mymensingh districts on early Monday.
In Tangail, a suspected leader of the outlawed Purba Banglar Communist Party was killed in a 'gunfight' with members of Rapid Action Battalion (RAB) at Dainna Chowdhury Madhyapara in Sadar upazila, reports the UNB.
The deceased was identified as Sharif alias Farhad, 33, a resident of Gala village of the upazila and district unit president of the outlawed party.
Tipped off that Sharif along with his associates was staying in the area, a team of RAB conducted a drive there around 2am, said Major Robiul Islam of RAB-12.
Sensing presence of the elite force, Sharif and his cohorts attacked the team in a bid to protect them, triggering the gunfight.
After the gunfight, the RAB team recovered the body and one foreign pistol, one magazine and four bullets from the scene.
In Mymensingh, Sharifur Rahman Sharif, 32, a suspected drug trader and son of late Nazim Uddin of Kristapur area in the city, was killed in a reported gunfight with police in Kalibari By-lane area around 1:45am.
Shah Kamal Akand, officer-in-charge of Detective Branch of Police, said on information that a gang of drug tradesr gathered in the area to distribute contRABand drugs, a team of police conducted a drive.
Sensing the presence of police, the gang hurled brick chips and opened fire on police, prompting them to fire back, triggering the gunfight.
The gunfight left Sharifur dead on the spot.
Two policemen were also injured, said the OC adding that they recovered 100 Yaba tablets and five kg hemp from the spot.