Fakhrul's motorcade attacked in Thakurgaon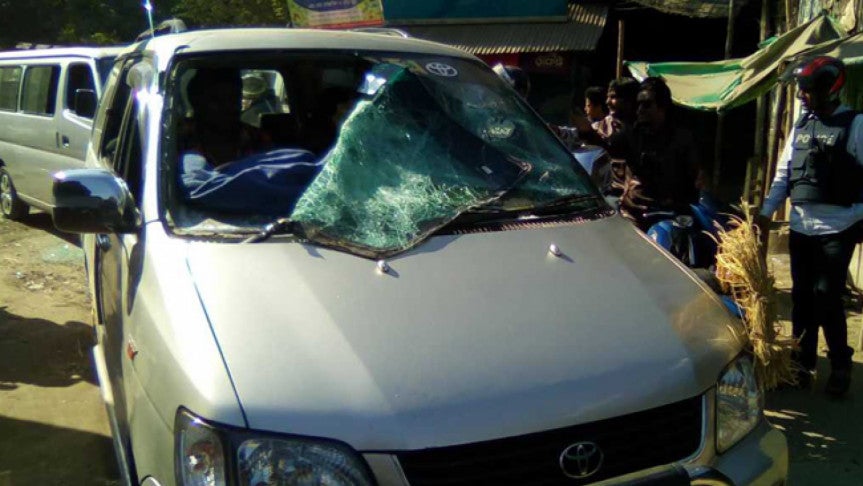 Thakurgaon: The motorcade of BNP secretary general Mirza Fakhrul Islam Alamgir came under attack at Danarhat in Sadar upazila on Tuesday noon on his way to the district town from Saidpur airport.
BNP district president Taimur Rahman alleged that a group of Awami League leaders and activists made the attack on Fakhrul's motorcade around 12:05 pm, damaging at least eight vehicles of the BNP leader's motorcade, reports the UNB.
However, Fakhrul managed to escape the attack unhurt.