Latif Siddiqui sent to Dhaka for treatment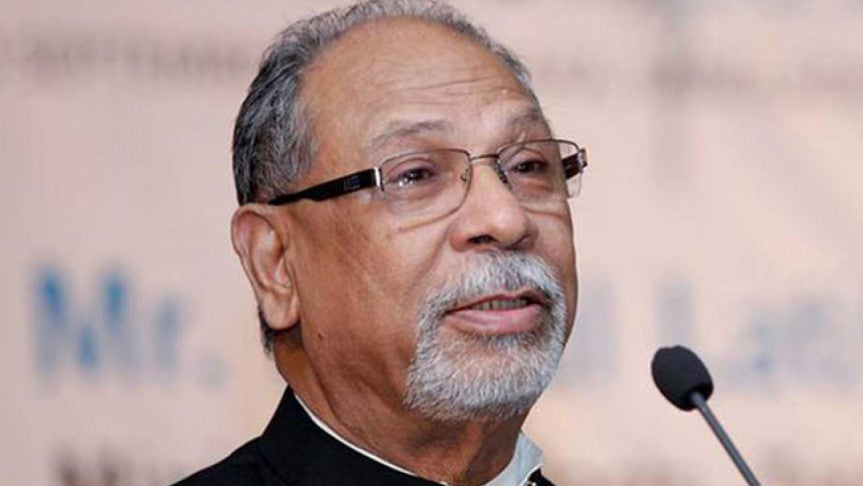 Tangail: Former Awami League minister Abdul Latif Siddiqui, who fell sick while continuing fast unto death protesting an attack on his motorcade during electioneering, was sent to Dhaka for treatment Wednesday afternoon.
Earlier in the morning, he was admitted to Tangail General Hospital as he fell sick at one stage of hunger strike, reports the UNB.
Supervisor Dr Narayan Chandra Shah of Tangail General Hospital said as his condition deteriorated they suggested to take him to a Dhaka hospital for better treatment.
Latif Siddiqui was sent to Dhaka with police protection, said Sayedur Rahman, officer-in-charge of Tangail Model Police Station.
Demanding the withdrawal of the officer-in-charge of Kalihati Police Station and immediate arrest of those attacked his motorcade, the expelled AL leader, who is contesting the election as an independent candidate from Tangail-4 (Kalihati) constituency, went on hunger strike on December 16.
He fell sick on Tuesday night while continuing his demonstration in front of the office of the Returning Officer and Deputy Commissioner of Tangail Shahidul Islam for the second consecutive day, braving cold and rain.
Lati fSiddiqui came under attack allegedly by the supporters of a local MP-backed union parishad chairman at Soratail in Kalihati upazila that left 20 people injured.