Don't be revengeful to opponents, Quader to AL men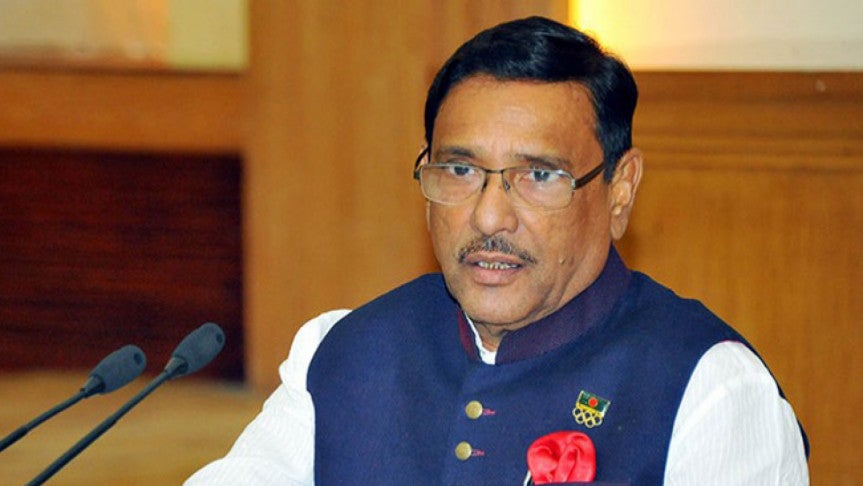 Noakhali: Awami League General Secretary Obaidul Quader on Monday urged the party activists to get united and work for the development of the country and refrain from misbehaving with opposition party activists, reports the UNB.
'I, as the AL general secretary, urge the leaders and activists of the party to abide by the directives of party chief Sheikh Hasina and work for the development of the country. Don't misbehave with opposition party men and don't be vindictive towards them,' he said.
Obaidul Quader came up with the call while addressing a reception orgainised by the local unit of Awami League for his win from Noakhali-5 at Basurhat Ruapli Chattar in Companyganj upazila.
He also asked his party men not to became overexcited and do anything which would be ominous for them.
'We've to learn from our previous mistakes, if any, and Awami League will move ahead taking lessons from the past,' said Quader.
Earlier, the Awami League leader went to the graveyard of his parents at Razapur village in Basurhat municipality and offered prayers there.