AL infighting leaves 20 injured in Shariatpur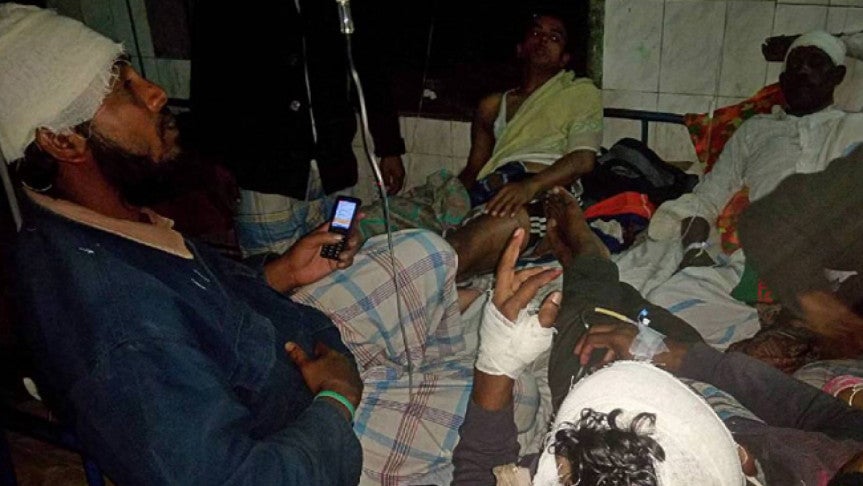 Shariatpur: At least twenty people were injured in a clash between two factions of Awami League over establishing supremacy at Subochini Bazar in Sadar upazila on Tuesday evening, reports the UNB.
Quoting locals, police said an altercation was ensued among the activists of former AL MP BM Mozammel Haq and newly elected MP Iqbal Hossain Apu over establishing supremacy in the area around 7:30 pm.
At one stage, both groups equipped with lethal weapons swooped on each other, leaving 20 people injured.
Of the injured, 12 were taken to Sadar Hospital.
Being information, police went to the spot and brought the situation under control, said Abdul Momen, superintendent of Shariatpur Police.