Remove illegal establishments from roads within a week: Obaidul Quader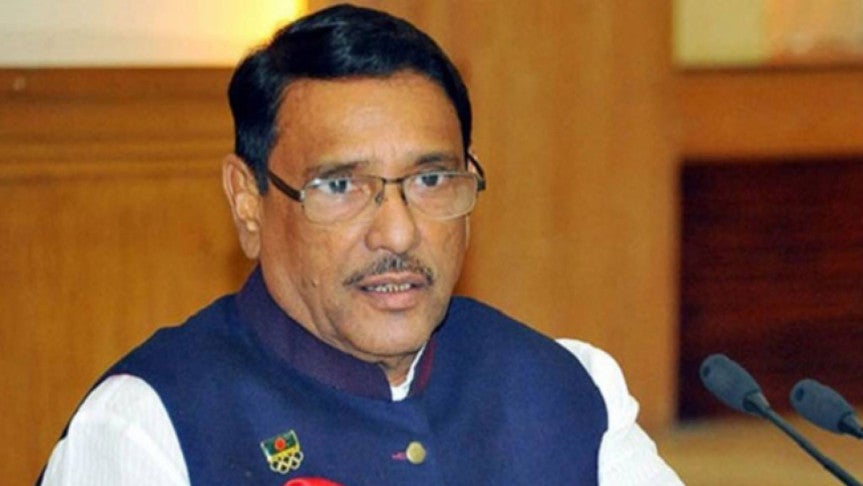 Gazipur: Road Transport and Bridges Minister Obaidul Quader on Friday ordered the authorities concerned to remove all the illegal establishments along roads and highways across the country within a week.
The minister came up with the directive while visiting Dhaka-Tangail Highway at Chandra in the district, reports the UNB.
Talking about Jatiya Oikyafront's demand for arranging a fresh election, Quader said, 'It's ridiculous to raise question about the 11th parliamentary election which got global recognition.'
He also urged the Oikyafront to come to parliament to talk about their demands.
Democratic countries across the globe, even Pakistan, have recognised the election, he said adding, 'In such a situation, Oikyafront's demand for fresh polls is just ridiculous.'