Why GK Gaus should not be granted bail: HC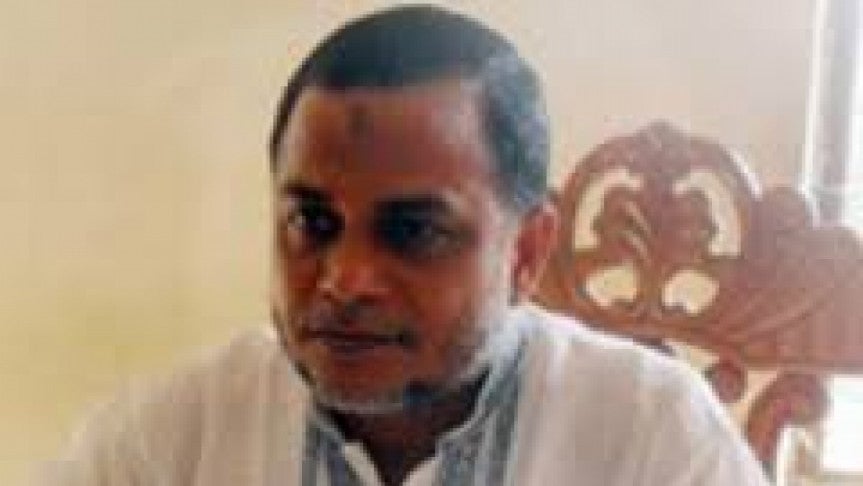 Dhaka: The High Court on Sunday issued a rule asking the government to explain why Habiganj municipality mayor GK Gaus should not be granted bail in the ex-Finance Minister Shah AMS Kibria killing case.  
An HC bench comprising Justice Farid Ahmed and Justice AKM Zahirul Hoque issued the rule following a petition filed by GK Gaus.
Khandker Mahbub Hossain stood for the petitioner while Additional Attorney General Momtaz Uddin Fakir represented the state.
Five people, including Kibria, were killed and 70 others injured in a grenade attack on a public rally of local Awami League at Baidder Bazar in Sadar upazila on 27 January 2005.
Awami League leader Abdul Mazid Khan filed two cases - one for murder and another under the Explosives Substances Act - with the Habiganj Police Station the following day.
Assistant Superintendent of CID Munshi Atique submitted a charge sheet against 10 BNP leaders and activists on 19 March 2005.
Upon an appeal by the complainant, the High Court on 5 May 2006 stayed the proceedings of the cases. Following another appeal by the complainant, the tribunal on 14 May 2006 ordered further investigation into the cases.
After further probe, on 20 June 2011, CID Senior Assistant Superintendent Rafiqul Islam submitted a supplementary charge sheet incorporating the names of 14 more people, including former state minister for home Lutfozzaman Babar and Mufti Hannan, following a naraji petition filed by the plaintiff.
However, Asma Kibria, wife of the slain minister, filed a petition with a local court expressing no-confidence in the investigation. The court then forwarded the case documents along with the petition to the tribunal concerned.
Later, the tribunal on 5 January 2012 ordered the CID to carry out further probe into the killing.
On 10 December 2014 the CID submitted another supplementary charge-sheet against 35 people, including Babar, former Prime Minister Khaleda Zia's political secretary Harris Chowdhury, Sylhet City Corporation mayor Ariful Haque Chowdhury and GK Gaus, in the ex-Finance Minister SAMS Kibria murder case.
Later, the 5th supplementary chargesheet was submitted in the case accusing 33 people.  
On 13 September last year, a Sylhet court indicted 32 people, including former state minister for home Lutfozzaman Babar and Ariful Haque, in the murder case filed over the incident.