Khaleda Zia's bail in defamation cases extended by 6 months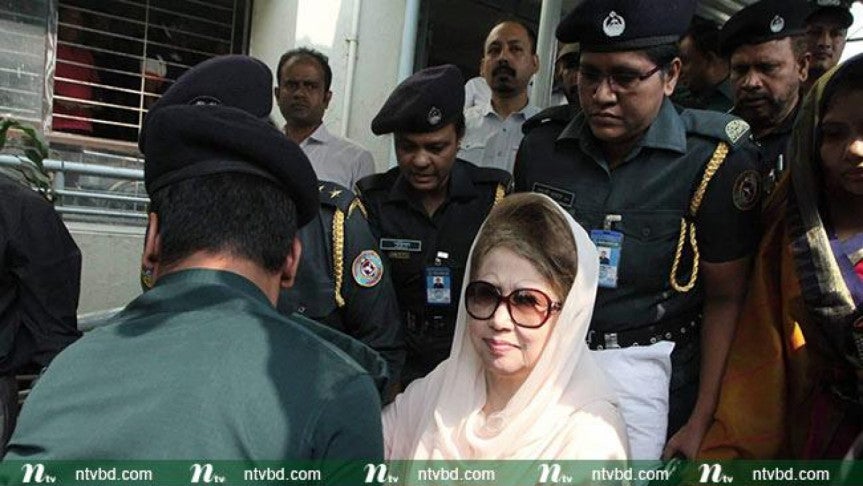 Dhaka: The High Court on Tuesday extended BNP Chairperson Khaleda Zia's six-month bails to one year in two defamation cases filed with Dhaka and Narail over her 'derogatory remarks' about freedom fighters and Bangabandhu Sheikh Mujibur Rahman.
The bench of Justice Muhammad Abdul Hafiz and Justice Mohi Uddin Shamim passed the order after hearing a petition filed by Khaleda's counsel, reports the UNB.
On August 13, the HC granted six-month bail to the former prime minister in a defamation case filed against her in Narail. The next day, the court granted her six-month bail in a case filed in Dhaka.
Khaleda Zia, at a discussion at the Institution of Engineers, Bangladesh on December 21, 2015, raised questions about the actual number of Liberation War martyrs.
Raihan Farooque Imam of Narail filed a case with the Cognisance Court on December 24 that year. On January 5 the next year, AB Siddiqui, president of Jananetri Parishad, filed another case with Dhaka's Chief Metropolitan Magistrate Court.