Anisul calls Oikyafront's unity like oil-water relation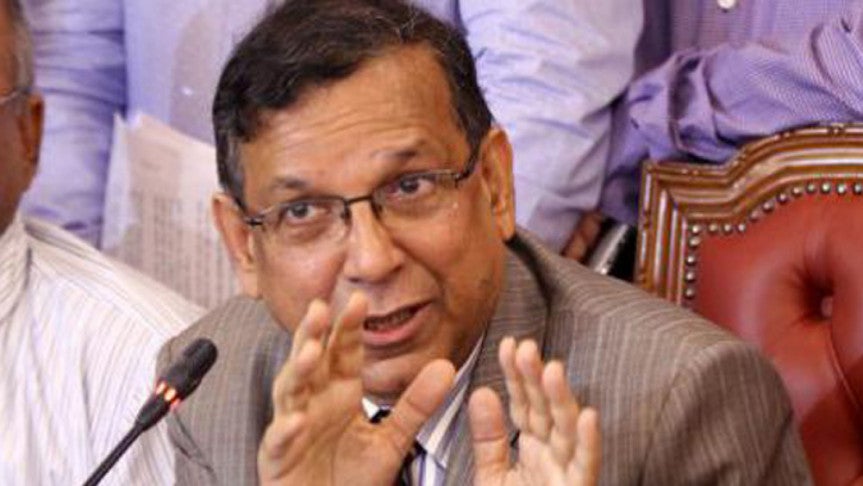 Brahmanbaria: Describing the unity of Jatiya Oikyafront as 'oil-water relation', Law Minister Anisul Huq on Tuesday said now it is natural that they will not listen to each other.
'Their agenda was personal. Why do they listen to each other when their agenda went unfulfilled?' he said while talking to reporters after attending an extended meeting of Kasba upazila Awami League at the upazila parishad auditorium, reports the UNB.
Taking about BNP's decision to boycott the upazila parishad polls, Anisul said it does not want the country's development in a democratic process. 'They know people don't want them. That's why they're trying to skip the election on various excuses,' he said.
Kasba upazila parishad chairman Advocate Anisul Haque Bhuiyan and joint convener of upazila unit Awami League Advocate Rashedul Kaisar Bhuiyan Jibon were, among others, present at the meeting.