Al Mahmud laid to rest at his hometown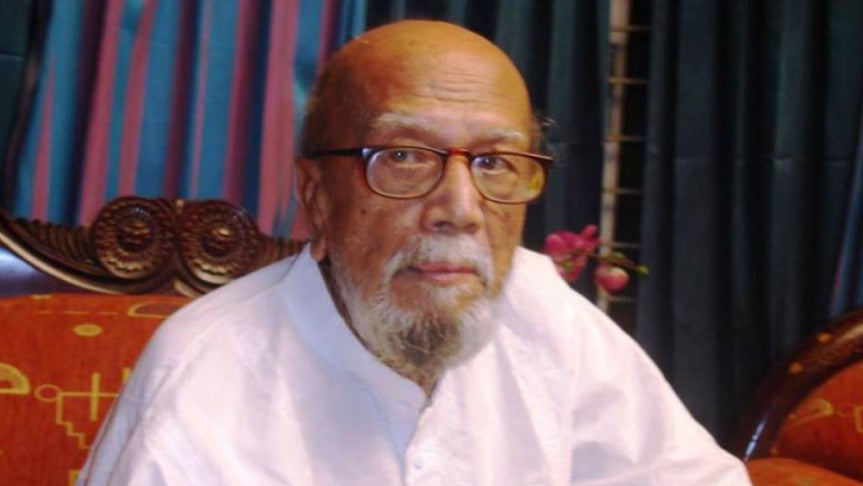 Brahmanbaria: Al Mahmud, one of the major poets of modern Bengali literature who died on Friday night, was laid to rest at his hometown here on Sunday afternoon, reports the UNB.
The poet was buried beside the graves of his parents at a graveyard at Dakkhin Morail after his third namaz-e-janaza at Niaz Mohammad High School field in the town.
People from all walks of life attended the janaza of the noted poet.
Mir Abdus Shukur Al Mahmud, popularly known as Al Mahmud, one of the seminal writers of Bangla literature, passed away at 11:05 pm on Friday at the Intensive Care Unit (ICU) of Ibn Sina Hospital in the city's Dhanmondi area at the age of 82.
His body was taken to Bangla Academy premises on Saturday morning and kept it at Nazrul Mancha for a while enabling people of all walks of life to pay their last tributes to him.
The poet's first janaza was held on the Jatiya Press Club premises and second one at Baitul Mukarram National Mosque after Zohr prayers.
After the second janaza, his body was taken to his residence at Moghbazar in the city before taking it to Brahmanbaria.
Al Mahmud was hospitalised on February 9 and was being treated under the supervision of Dr Abdul Hye. He had been suffering from multiple old-age complications for a long time.
He was born at Morail village in Brahmanbaria in 1936. He spent his childhood and secondary education days at this village which is located adjacent to Brahmanbaria town.
He was shot to fame with his masterpiece poetries 'Lok Lokantor' and 'Sonali Kabin'.