Mansur, Mokabbir to face action if take oath: Gono Forum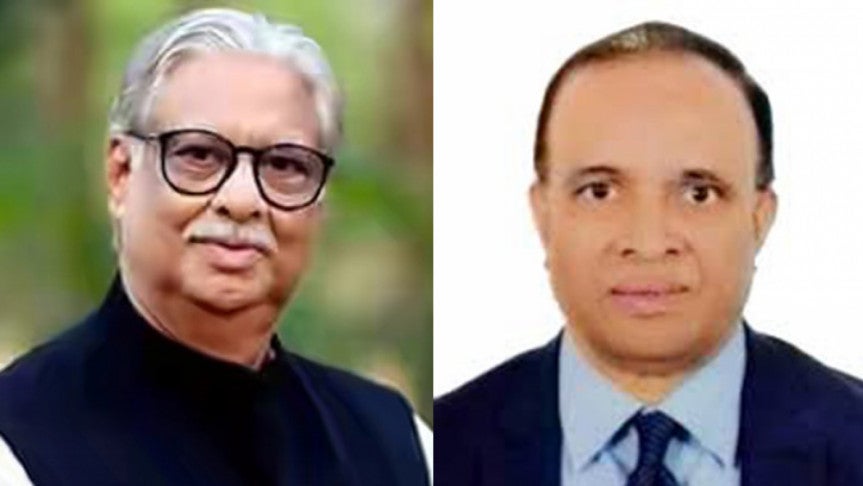 Dhaka: Gono Forum on Sunday warned that its two MPs-elect—Sultan Mohammad Mansur (Moulvibazar-2) and Mokabbir Khan (Sylhet-2) -- will have to face both organisational and legal action if they take oath violating the party's decision.
Party general secretary Mostafa Mohsin Montu issued the warning at a press conference at Gono Forum's Arambagh Central office, reports the UNB.
'Our party's decision is not to join parliament and there're no differences of opinion about it.
They (Mansur and Mokabbir) are doing it (taking oath) on their own, not as per party decision,' he said.
Montu further said, 'We'll surely take lawful action if they take oath. We'll sit in a meeting and take both organisational and legal actions.'
The Gono Forum general secretary urged the duo not to deceive people by joining parliament.
He said Gono Forum President Dr Kamal Hossain at a press conference on December 30 clearly said the election was unacceptable and people were deceived through it. 'During the public hearing (on Feb 22) he also demanded a fair election annulling the unacceptable one. Such statements manifested his stance on not sending our MPs to parliament.'
Montu said Mansur and Mokabbir are trying to take oath taking a stance against Gono Forum.
On Saturday, Mansur and Mokabbir sent a letter to Speaker Dr Shirin Sharmin Chaudhury requesting her to arrange their oath-taking ceremony on March 7.
BNP along with Gono Forum and some other parties joined the December-30 election in alliance under the banner of Jatiya Oikyafront. BNP bagged six seats while Gono Forum two in the election.