Mother and daughter 'gang-raped' in Narsigndi; 2 held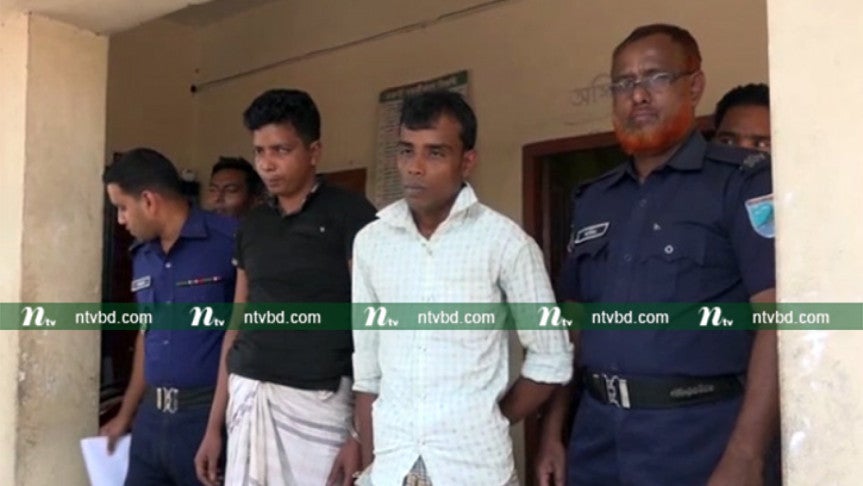 Narsingdi: In the name of providing help to them after their bus went out of order midway, six youths took a woman and her daughter to an abandoned jute mill in Shibganj upazila on Friday and reportedly violated them in turns.
Police arrested two of the alleged rapists—Delwar Hossain, 30, son of Anwar Hossain, and Shafique, 25, son of Abdul Barek of Sristighar bus stand area—over the incident after the woman filed a case with Shibpur Police Station, reports the UNB.
The victims along with three other female members of their family were returning to their village home in Habiganj from Dhaka by a bus on Friday, said Abul Kalam Azad, officer-in-charge of the police station.
The bus went out of order as it reached Sristighar bus stand in Shibpur upazila in the evening. At this stage, the six youths approached them and offered help, saying they would arrange another bus for them.
However, they took the woman and her daughter to an abandoned jute mill and raped them in turns in two rooms there, the OC said.
At one stage, the criminals fled the scene and the victims went to the Sristighar bus stand and narrated the incident to their companions.
Later, they went to Shibpur Police Station and the victim mother filed a case against the culprits.
Police conducted a drive in the area and arrested two of the rapists. They also sent the victims to Sadar Hospital for examination, the OC said, adding that they were trying to arrest the rest culprits.