Bangladesh's only female Nilgai dies at Ramsagar National Park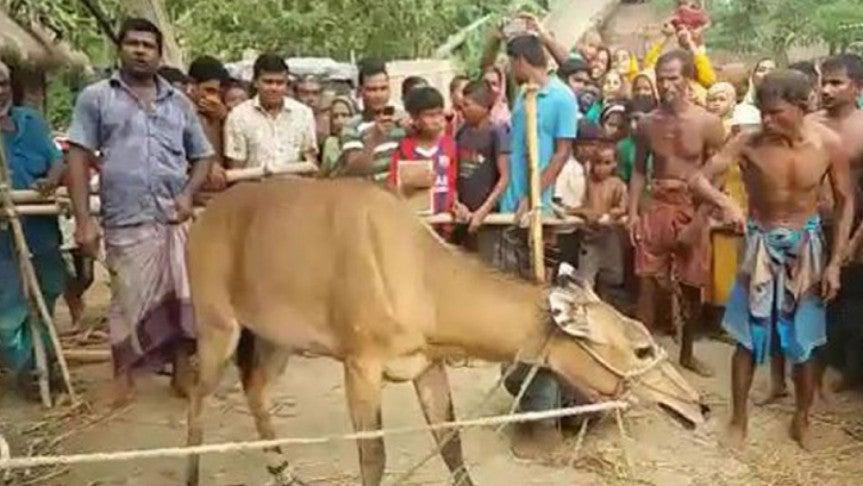 Dinajpur: Bangladesh's only female Nilgai which was rescued from Ranisankail upazila of Thakurgaon district last year died at Ramsagar National Park here on Saturday evening, reports the UNB.
Abdus Salam Tuhin, a caretaker of the national park, said two endangered Nilgais – a female and a male—were roaming inside the mini zoo of the park on Saturday. Suddenly, the female one fell down after being dashed with a bar of the fence and died on the spot.
Meanwhile, a three-member probe body was formed to unearth the reason behind the death of the endangered animal, he said.
On September 4, 2018, locals captured the female Nilgai from Ranisankail Upazila in Thakurgaon. The forest department then rescued the animal and brought it to Ramsagar. Another Nilgai, rescued from Manda upazila in Naogaon district was also shifted to the park on January 22.
Nilgai is a species of deer, usually large brown or bluish grey, native to Bangladesh, India, Pakistan and Nepal.
Nilgai was declared extinct in Bangladesh by the International Union for Conservation of Nature.