University student 'pushed off' to death from bus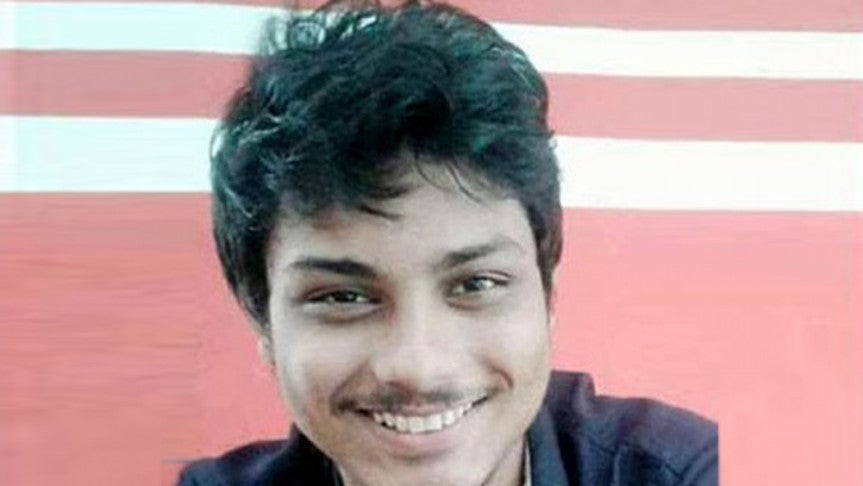 Sylhet: Amid the outcry over the death of a private university student in the capital, another university student was crushed to death by a bus after its helper reportedly pushed him off the vehicle at Sherpur in Sadar upazila of Moulvibazar district on Saturday evening, reports the UNB.
The deceased was identified as Wasim Afnan, a 4th-year student of Biotechnology and Genetic Engineering department of Sylhet Agricultural University and son of M Abu Zahed Mahbub and Dr Mina Parvin of Rudra village in Nabiganj upazila of Habiganj.
According to witnesses and victim's friends, 11 students of the university boarded a Sylhet-bound bus of 'Udar Paribahan' from Mymensingh. 
They decided to get down from the bus at Sherpur. At that time, a brawl broke out with the bus helper over fare which was later settled.
As Wasim was the last man to come down of the bus, its helper pushed him out of the vehicle and the driver soon sped away. Under the impact of the push, the university student went beneath the wheels and was eventually run over by the bus.
Wounded critically, Wasim was sent to Sylhet MAG Osmani Medical College Hospital where doctors declared him dead, said sub-inspector Faruque Ahmed of the hospital police camp.
Meanwhile, students of the university took to the streets and started staging demonstrations at the Sylhet bus terminal in South Surman protesting the death of their fellow.