Cumilla arson case: Next hearing May 15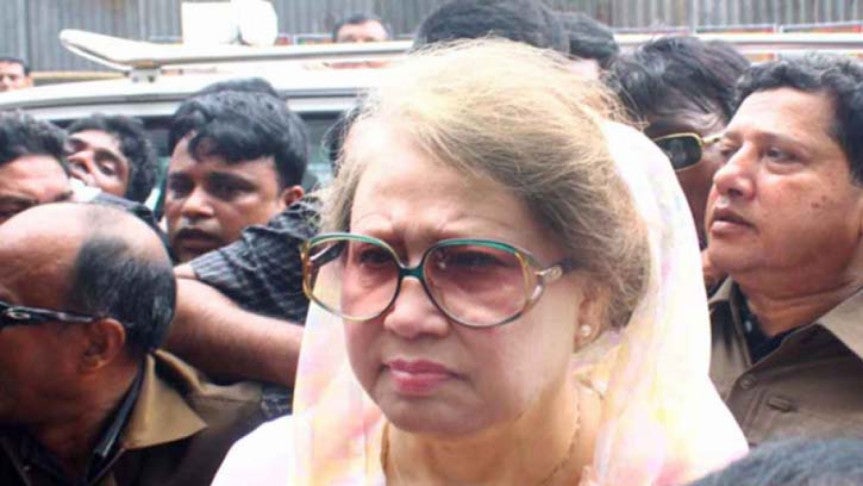 Cumilla: The next hearing in a case filed against BNP Chairperson Khaleda Zia and 25 others for allegedly torching a vehicle in Chouddagram in 2015 will take place next month.
District and Sessions Judge Md Ali Akbar on Monday set May 15 as the date after Khaleda's lawyers sought time, reports the UNB.
The High Court granted bail to Khaleda on November 28 last year in the case filed under the Explosive Substances Act.
On January 25, 2015, a covered van was set afire at Haiderpool on the Dhaka-Chattogram Highway.
The next day, Sub-Inspector Nuruzzaman of Chouddagram Police Station, filed a case against the BNP chairperson and 31 others.
Charges were pressed in court against 26 people.