Khaleda Zia probably being 'slowly poisoned': Rizvi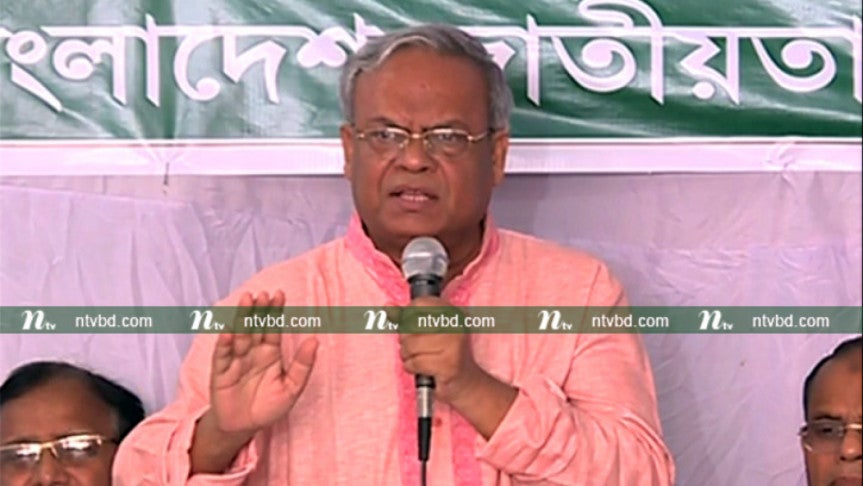 Dhaka: BNP on Wednesday feared that its chairperson Khaleda Zia is probably being 'slowly poisoned by the government' in the name of treatment.
'We fear whether the government is slowly poisoning her in the name of treatment or any other means. People are also questioning how has she fallen so sick?' said BNP senior joint secretary general Ruhul Kabir Rizvi, reports the UNB.
Speaking at a milad mahfil, he also voiced doubt whether the director of Bangabandhu Sheikh Mujib Medical University (BSMMU) is giving the right information about its chairperson's health condition as he is saying she is not critically ill.
He said the doctors who visited Khaleda in jail revealed that she was seriously sick. 'After she had been brought to PG (BSMMU), its director said she was not that much ill without conducting any tests or making diagnosis.'
The BNP leader further said, 'It seems the PG director is only disseminating the information he is being given by Sheikh Hasina (PM) and the government. The doctors are talking in the language of Sheikh Hasina to push a person towards death only to protect their jobs and pots.'
BNP arranged the programme at its Nayapaltan central office, marking the holy Shab-e-Meraj.
BNP chairperson Khaleda Zia was admitted to the BSMMU on Monday shifting her from old Dhaka central jail for her proper treatment.
At a briefing over an hour after her admission, BSMMU director Brig Gen Dr AK Mahbubul Hoque said Khaleda Zia is not suffering from any critical diseases.
Rizvi alleged that the government is not ensuring proper treatment to Khaleda despite their party's frequent demands.
He questioned as to why Khaleda was taken to the hospital in a wheelchair if she was not seriously ill.
He demanded the government immediately release their ailing chairperson from jail allowing her to receive proper treatment at a specialised private hospital as per her desire.