Cumilla murder case: SC upholds Khaleda Zia's bail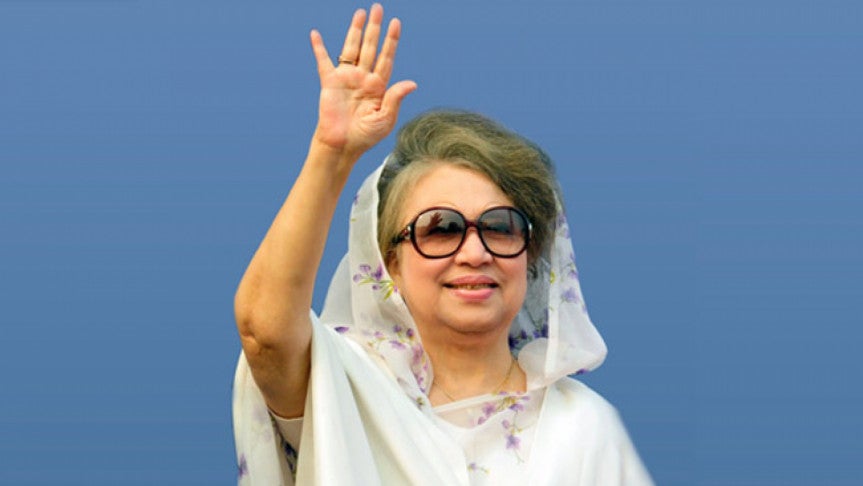 Dhaka: The Appellate Division of Supreme Court on Sunday upheld a High Court order that granted BNP Chairperson Khaleda Zia six-month interim bail in a murder case filed over the death of eight people in an arson attack in Cumilla in 2015, reports the UNB.
A four-member bench of the Appellate Division of the Supreme Court headed by Chief Justice Syed Mahmud Hossain passed the order rejecting a petition filed by the state seeking a stay on the High Court order.
Earlier on March 6, the High Court granted Khaleda bail after hearing a petition filed by her lawyers.
Later, the government filed a petition challenging the HC order.
Khaleda's lawyer moved to the HC on February 27 after a subordinate court in Cumilla rejected her bail plea on February 4.
Eight people were killed and 20 others injured when a petrol bomb was hurled at a bus at Jogmohanpur in Chouddagram during the BNP-led alliance's movement on February 3, 2015.