20-party to take action programme for Khaleda Zia's release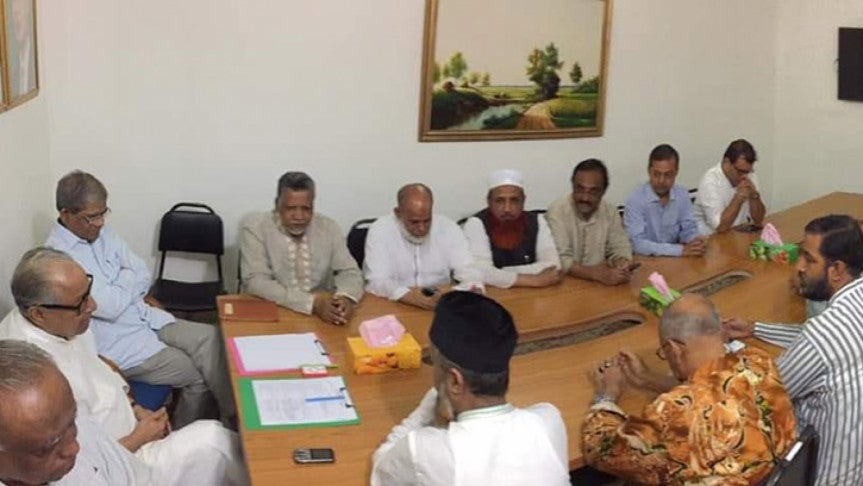 Dhaka: Components of the BNP-led 20-party combine on Monday decided to take various action programmes in alliance and party-wise demanding the release of ailing Khaleda Zia from jail.
The decision was taken at a meeting of the top leaders of the alliance at BNP chairperson's Gulshan office, reports the UNB.
Briefing reporters after the meeting, 20-party coordinator and BNP standing committee member Nazrul Islam Khan said, 'Our meeting expressed deep concern over the deteriorating health condition of Khaleda Zia, and demanded her immediate release.'
To press for the demand of the BNP chief's release, he said, the meeting also decided to announce different programmes in alliance while the alliance partners will also observe separate programmes at their own initiatives.
Khan, however, said the alliance leaders will again sit in a meeting to work out their action programmes.
He said they also decided that they will wage a united mass movement to 'restore' democracy in the country.
Replying to a question, the BNP leader said there is no conflict among the partners of the 20-party and the Jatiya Oikyafront. 'We'll carry out our movement together.'
The meeting that lasted nearly one and half an hours began around 8:40pm with BNP secretary general Mirza Fakhrul Islam Alamgir in the chair.