BNP demands exemplary punishment of Nusrat's killers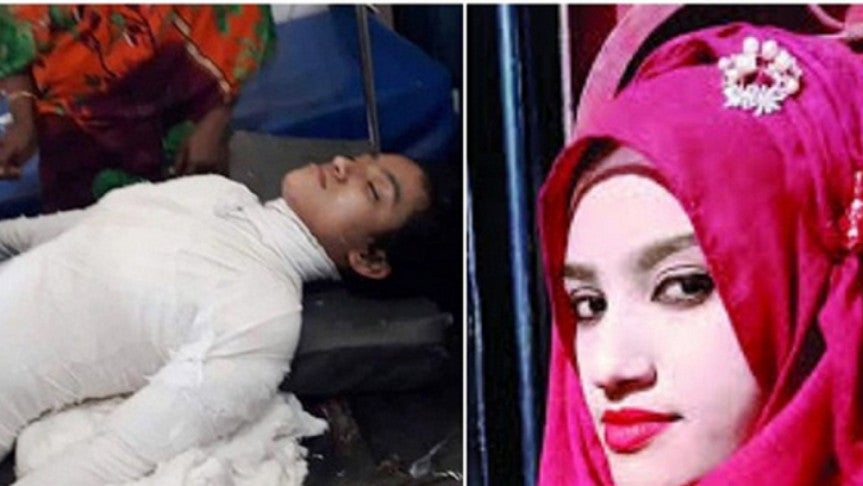 Dhaka: Demanding exemplary punishment of those who killed madrasa student Nusrat Jahan Rafi by setting her on fire, BNP on Thursday said social injustice has marked an alarming rise as a result of dangerous misrule by the current 'illegal' regime.
In a condolence message, BNP secretary general Mirza Fakhrul Islam Alamgir also said people have now lacks minimum guarantee for remaining alive as justice has been removed from the country due to severe deterioration of the rule of law, reports the UNB.
The BNP leader alleged the miscreants are taking laws in their hands as a dangerous form of misrule has grasped the entire country.
Nusrat Jahan Rafi, a student of Sonagazi Islamia Senior Fazil Madrasa in Feni, lost her battle for life on Thursday night, five days after some criminals poured kerosene on her and set her afire.
The criminals carried out the heinous incident as Nusrat refused to withdraw a case against the madrasa principal over sexual assault on her late last month.
'We strongly condemn and protest the brutal killing of Nusrat,' Fakhrul said.
He expressed deep shock over the death of the madrasa student and prayed for salvation of her departed soul.
The BNP leader also conveyed profound sympathy to the bereaved family members of Nusrat.
Fakhrul said the people of the country have got stunned and seriously shocked following tragic death of the madrasa student. 'The country's people want exemplary punishment of Nusrat's killers.'