Nusrat murder: 2 more accused make confession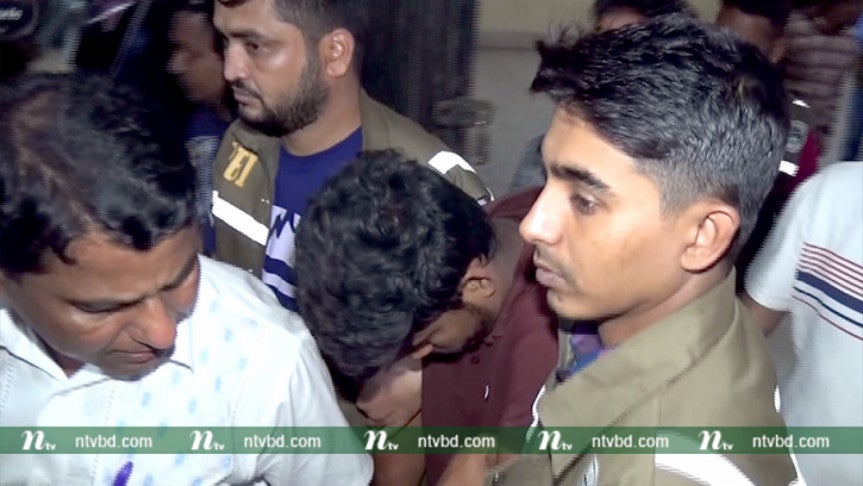 Feni: Two more accused in a case filed over the killing of Feni madrasa girl Nusrat Jahan Rafi have reportedly confessed to their involvement in the killing before a court on Saturday.
The accused are Jabed Hossain and Kamrunnahar Moni—two classmates of Nusrat, reports the UNB.
A team of Police Bureau of Investigation (PBI) produced them before Feni Senior Judicial Magistrate court in the afternoon where they made their confession under section 164.
Feni Senior Judicial Magistrate Soraf Uddin Ahmmed recorded their statements.
Mohammad Iqbal, special superintendent of police of PBI, Chattogram, said Jabed and Moni were directly involved in the killing mission.
Jabed poured kerosene on Nusrat while Moni caught her tightly while setting her afire.
On April 17, Senior Judicial Magistrate Soraf Uddin Ahmmed placed Kamrun Nahar Moni on a five-day remand for her suspected involvement in the murder of Nusrat.
PBI team arrested Moni on Monday night as accused Nur Uddin and Shahadat Hossain Shamim in their confessional statement revealed Moni's name. Moni supplied them burka.
Besides, the same court on April 19 placed Jabed on a three-day remand in connection with the case. Police arrested him from Chattogram on April 13.
A total of 20 people have been arrested so far in connection with the killing of  Nusrat Jahan Rafi while seven people made confessional statements before the court and thirteen people have been put on remand.
On April 6, Nusrat was set afire at an examination centre allegedly by people loyal to the principal of her madrasa after he was arrested and subsequently suspended as she had accused him of sexually harassing her in Sonagazi upazila of Feni district.
Nusrat Jahan lost her battle for life on April 10 at Dhaka Medical College Hospital in the capital.