Pall of gloom descends in Dirai over death of Zayan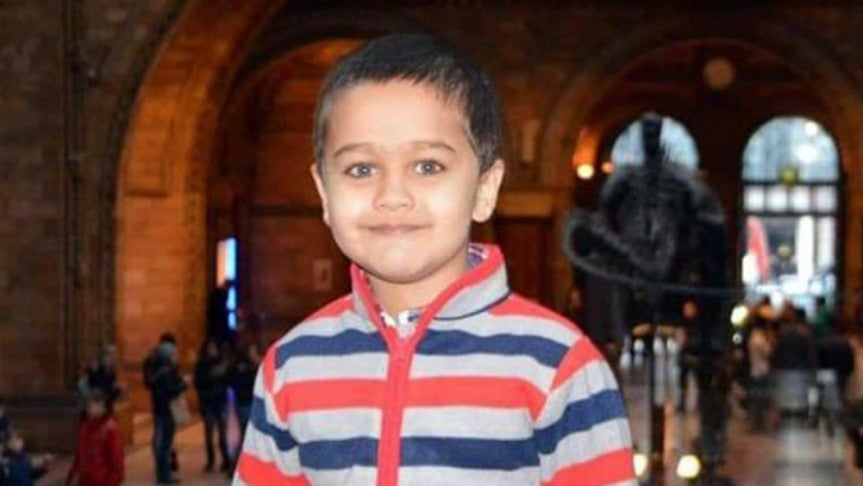 Sunamganj: Following the death 8-year-old Zayan Chowdhury, grandson of Awami League leader Sheikh Fazlul Karim Selim, who was killed in Sunday's explosions in Sri Lanka that left at least 290 people dead, a pall of gloom descended at Bhatipara in Dirai upazila.
Matinul Haque Chowdhury, grandfather of Zayan, came to his village home at Bhatipara from Dhaka on Sunday night, reports the UNB.
Zayan along with his family used to live in the capital's Banani, where he also attended school.
Talking to the relatives of Zayan and other locals, it came to light that Zayan was scheduled to visit his village home after returning from Sri Lanka and in anticipation of his visit, renovation work has been going on at the 200-year old ancestral home.
Sadayet Bakht Chowdhury, a relative of Zayan, said "It would have been Zayan's first visit after his birth at Bhatipara but now he will not see his village home."
Zayan Chowdhury, 8, son of Sheikh Selim's daughter Sheikh Amena Sultana Sonia, was killed in an explosion that ripped through a hotel in Colombo where he was staying along with his family.
Besides, Zayan's father Mashiul Haque Chowdhury, injured in the blast, was admitted to a hospital there.
On Sunday, Prime Minister Sheikh Hasina at a reception in Brunei said the son-in-law of Sheikh Selim was injured in Sunday's explosions in Sri Lanka and his grandson remained missing.
A series of blasts at churches and hotels in and around Sri Lanka's capital killed at least 290 people and injured hundreds more on Easter on Sunday. It was the nation's worst violence since a bloody civil war ended a decade ago.