BNP criticises PM again for her 'remark on Khaleda Zia'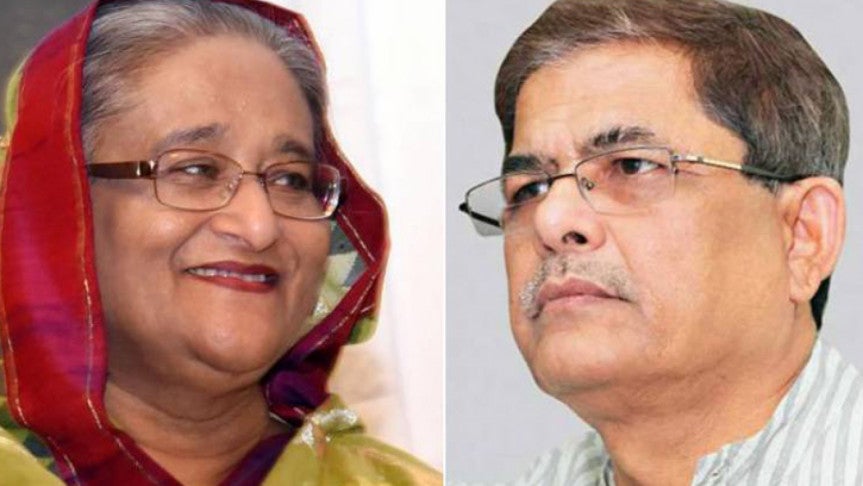 Dhaka: BNP on Tuesday voiced deep concern over Prime Minister Sheikh Hasina's recent reported remark in London about Khaleda Zia's imprisonment, saying it will erode people's confidence in the judiciary.
In a statement, party secretary general Mirza Fakhrul Islam Alamgir said the Prime Minister, during her address to Awami League leaders and activists in London, expressed strong resentment over Khaleda Zia's release from jail, reports the UNB.
'I voice deep concern over what she said about our leader's release. If Khaleda Zia's release depends on Prime Minister's will, then it's not only a matter of worry but also an indication for a bad future of the country and its people,' he said.
On Friday last, BNP senior joint secretary general Ruhul Kabir Rizvi said, 'The Prime Minister's statement has gone viral on Facebook as she asked her party activists to tell Tarique (BNP acting chairman) that his mother won't be able to come out of jail if he does excesses.'
Fakhrul said the Prime Minister's statement has exposed there is no democracy in the country as a one-party rule has been established here.
'The Prime Minister's such remark will create a deficit of trust in public about the judiciary, which is their last resort, and it'll ultimately lead to anarchy in society,' he added.
The BNP leader alleged that the entire nation has got anxious with Sheik Hasina's such comment. 'I strongly protest and condemn it.'