Rizvi tags Awami League a 'mafia party'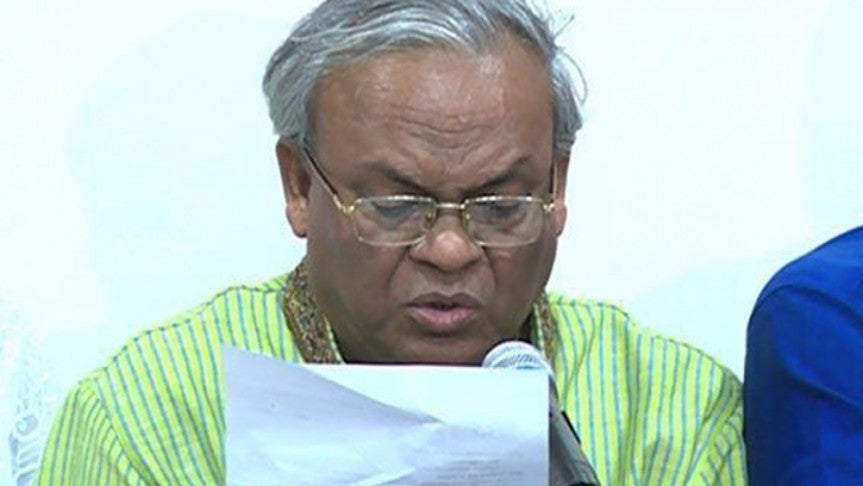 Dhaka: Voicing deep concern over the growing incidents of killing and social unjust, BNP on Sunday alleged that Awami League has turned into a 'mafia party' by snatching people's all the basic rights.
'The acts of injustice and unjust will continue to increase in society as long as Awami League is in power. Killing, abduction and enforced disappearance is like a business to them as Awami League has now become a party of mafias,' said BNP senior joint secretary general Ruhul Kabir Rizvi.
He came up with the allegation at a press conference at BNPs' Nayapaltan central office.
The BNP leader said the incidents of rape, killing and repression on women and children have marked a sharp rise in the country as the current government has no accountability to people.
'The air of Bangladesh has become very heavy with the yelling and sighs of many people due to misrule by the current usurper government. The country never went through such a bad situation in the past,' he said.
Rizvi alleged that a 'festival of bold' is going on undercover of Awami League's development in the country, frightening people. 
He said the ruling party leaders and activists do not get punished for committing any crime as they are now above the law since the law enforcers, administration, and court act at the behest of the Prime Minister.
The BNP leader said the government is obstructing their chairperson Khaleda Zia from getting bail in the cases filed against her only to prolong her stay in jail.
He said the government also continued arresting BNP leaders and activists implicating them in fresh 'false' cases. 'It's an extreme illegal way to suppress the opposition party. Awami League has now become the bad symbol of unhealthy politics.'