Woman dies of dengue in Rajshahi; 527 new patients hospitalised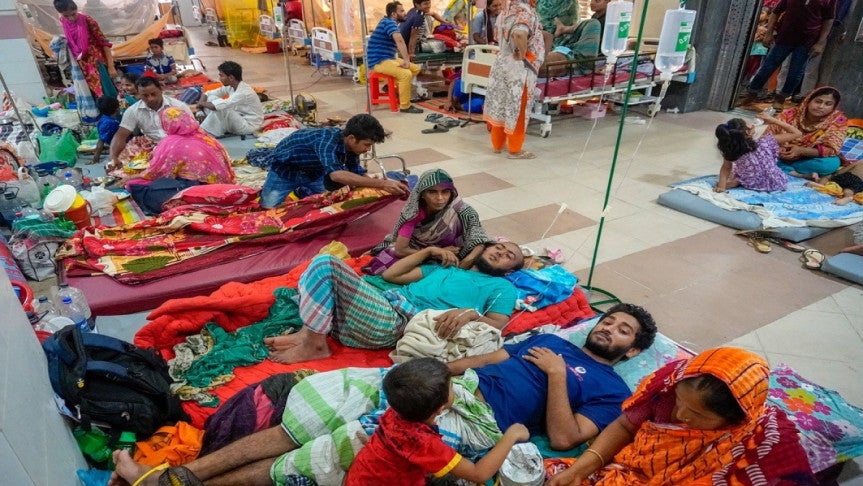 A woman died of dengue at Rajshahi Medical College Hospital (RMCH) while 527 new patients were hospitalised across the country until Saturday morning.
The deceased was identified as Rawshan Ara, 55, wife of Moslem Uddin of Daulatpur village in Bheramaraupazila.
Dr Saiful Islam Ferdous, deputy director of RMCH, said Rawshan died at the hospital's Intensive Care Unit (ICU) around 10am.
She was diagnosed with dengue on September 8 atKushtiaSadarHospital and shifted to the ICU of RMCH on September 12, he said.
Three people died of the mosquito-borne disease at RMCH since the starting of dengue outbreak in January, he said. 
Among the newly affected dengue patients, 156 were hospitalised in Dhaka while 371 in other parts of the country, the Directorate General of Health Services (DGHS) said.
About 2,996 patients are being treated at hospitals across the country. Of those, 1,285 are in the capital.
Since the beginning of this year, 80,567 people were hospitalised with dengue, most of them in Dhaka, until Saturday morning. Of them, 77,368 made full recovery, according to the government.
Since January, the Institute of Epidemiology, Disease Control and Research (IEDCR) received information about 203 dengue-related deaths. It has so far reviewed 101 cases and confirmed 60 dengue deaths.