Rab raiding another Jubo League leader's office at Niketan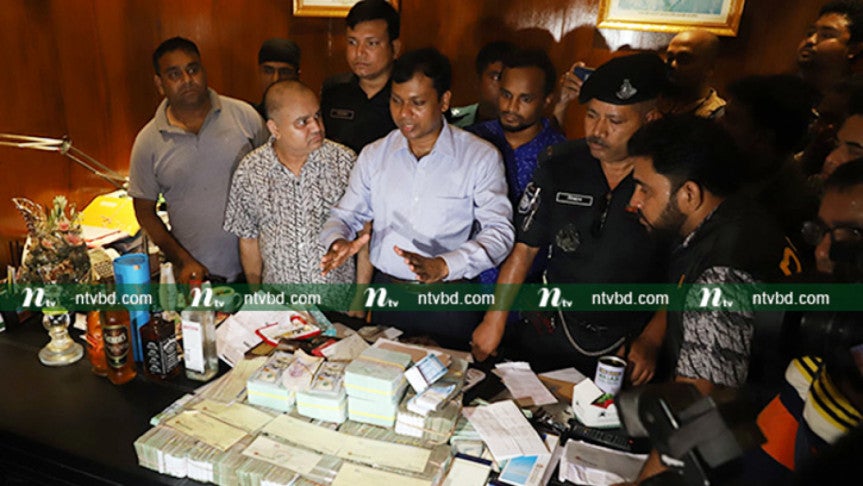 Members of Rapid Action Battalion (Rab) is conducting an operation at the office of Jubo League leader Golam Kibriya Shamim alias GK Shamim in the city's Niketan area as part of the crackdown on illegal casinos and businesses.
The elite force members, led by its executive magistrate Mohammad Sarwar Alam, cordoned off the office of Shamim around 12:30pm and started the drive.
Talking to reporters, magistrate Mohammad Sarwar Alam said they are conducting the operation based some specific allegations against Shamim.
He said they will brief reporters about the drive once it is completed.
Shamim, a Narayanganj Jubo League leader, is known as an influential contractor of Sabujbagh, Basabo and Motijheel areas of the capital.
On Wednesday, members of Rab arrested Khalid, also president of Fakirerpool Youngmen's Club, from Gulshan area for running an illegal casino in the club.
Separate courts here on Thursday placed Khalid Mahmud Bhuiyan, organising secretary of Dhaka South city unit of Jubo League, on a seven-day remand in two cases filed against him.