PM inaugurates 7 power plants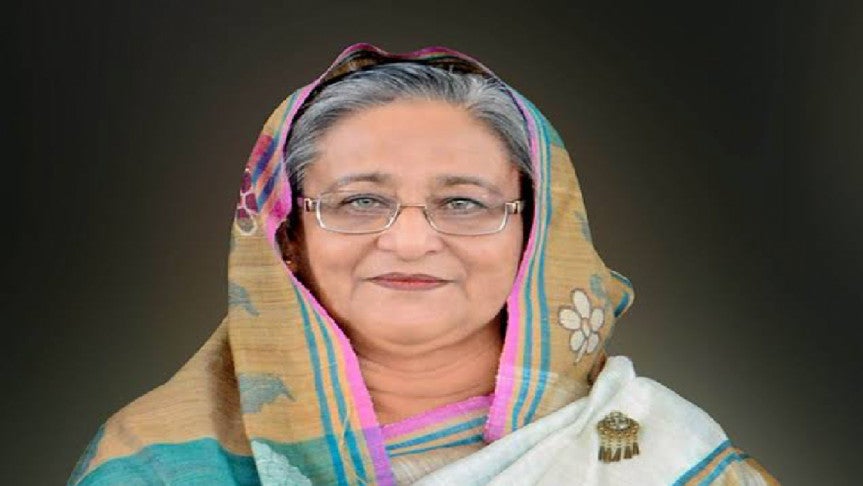 Seven new power plants went into operations from Wednesday, adding 790MW of electricity to the national grid.
Prime Minister Sheikh Hasina inaugurated the newly-constructed power plants through video conferencing from her official residence Ganobhaban, the UNB reported.
The seven power plants are: Anwara 300MW Power Plant, Rangpur 113MW capacity Power Plant, Karnaphuli 110MW Power Plant, Shikalbaha 105MW capacity Power Plant, Patia 54MW Power Plant, Tetulia 8MW Solar Power Plant and Gazipur 100MW Power Plant.
As of today, country's electricity generation capacity reached a total of 22,562MW, while more than 94 percent of the population has come under electricity coverage.
At the same time, Sheikh Hasina also launched cent percent power coverage in 23 upazilas under ten districts of the country.
The 23 upazilas which came under cent percent power coverage are: Gabtali, Sherpur and Shibganj in Bogura district, Lohagara in Chattogram, Madhukhali, Nagarkanda and Saltha in Faridpur district, Fulchhari, Gaibandha Sadar and Palashbari in Gaibandha district, and Madhappur and Nabiganj in Habiganj district.
Besides, Kaliganj and Maheshpur in Jhenaidah district, Karimganj under Kishoreganj, Baraigram, Lalpur and Singra under Natore district, Barhatta and Mahonganj in Netrakona district, Bhandaria, Kaukhali and Indurkani under Pirojpur district are also coming under cent percent electricity coverage from today.
As part of achieving cent percent electricity coverage in the country, BPDB has been implementing massive programmes to increase generation capacity to 24,000MW by 2021 and 40,000 MW by 2030.