Fast-unto-death continues; Khulna jute mill workers fall sick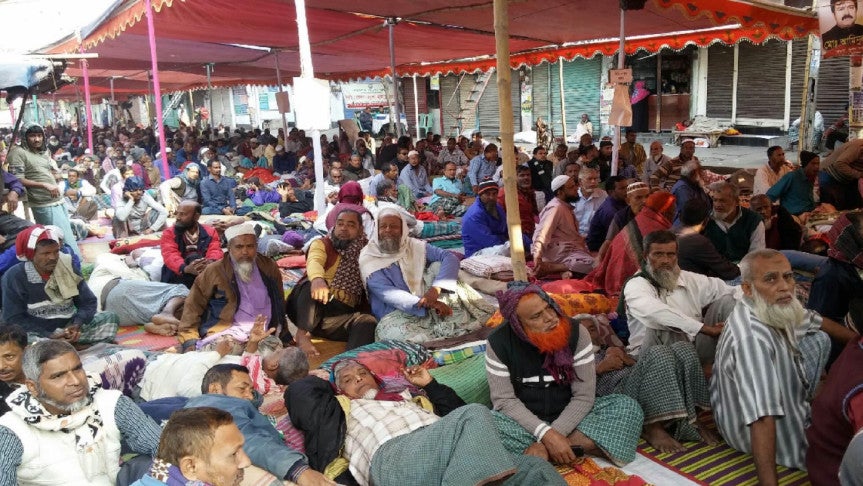 A number of protesting workers of nine state-owned jute mills in Khulna and Jashore started falling sick on Wednesday, the second day of their hunger strike.
They are trying to force the authorities accept their 11-point demand, including implementation of the wage commission, payment of regular wages, cancellation of public-private ownership of mills and allotting necessary fund for the sector, the UNB reported.
Two sick workers were taken to Khulna Medical College Hospital, said Khalilur Rahman, convener of State Owned Jute Mill CBA and Non-CBA Sangram Parishad. 
He said the workers begin to fall sick because of severe cold and hunger. "We'll continue the strike until our demands are met," he said.
An estimated 50,000 workers of Star, Platinum, Crescent, Alim, Eastern, Daulatpur and Khalishpur jute mills in Khulna and JJI and Carpeting jute mills in Jashore started the strike on Tuesday.
The workers said they were not paid regularly and were forced to come out on the streets demanding improvement of the situation.