Another 4 kids 'missing' in Habiganj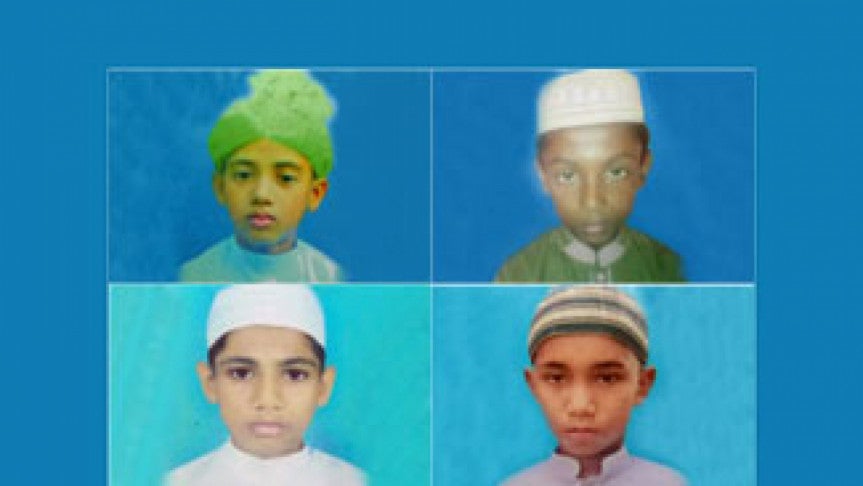 Habiganj: Barely a month after the brutal killing of four children in Bahubal upazila, four residential students of a madrasah at Noagaon village in sadar upazila reportedly went missing from the madrasah on Friday.
The incident came to the notice of the authorities after the madrasah was opened on Saturday.  
Shahidul Islam, additional superintendent of Habiganj police, said the four students— Sohanur, 11, son of Abdul Mannan of Dariapur village in sadar upazila, Noyon, 11, son of Abdullah Mia of Sujanagar in Nabiganj upazila, Rafid, 13, son of Abdur Rashid of Manu Chargaon in Bahubal upazila and Imtiaz, 12, son of Abdul Ahab— went missing on Friday afternoon.
The authorities concerned of the madrasah said the four students came out of the madrasah after Juma prayers saying they will go to a tailoring shop for making Panjabi.
Earlier, four schoolboys, who had gone missing from Sundrateki village in Bahubal upazila on 12 February, were found buried at the village on 17 February.