UC Polls: 1 killed in Bogra AL-BNP clash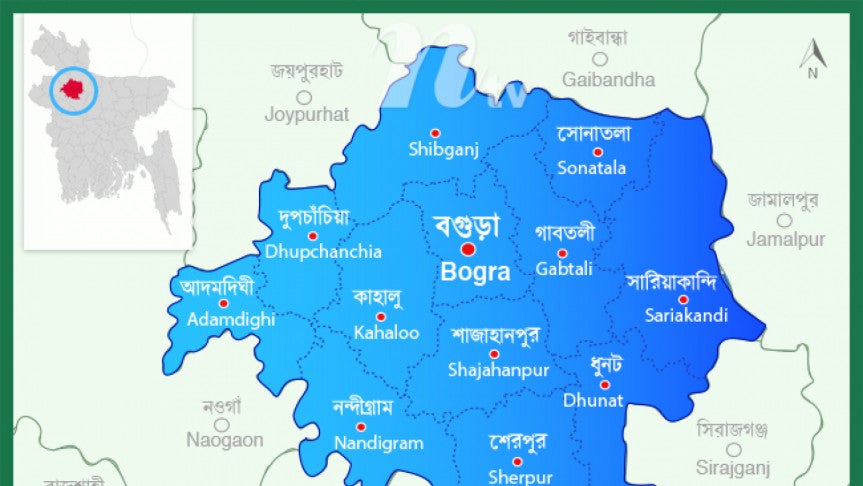 Bogra:  A man was killed and 4 others were injured in a clash between supporters of Union Council election contestants of Awami League and BNP over election campaign at Shibganj upazila in Bogra on Monday night.
The deceased is Mahtab Ali, nephew of AL-backed candidate Abdul Gafur. Mahtab was also the director of Shibganj Upazila Palli Bidyut Association.
The injured were taken to Shahid Ziaur Rahman Medical College Hospital; all of them are Awami League activists.
The Shibganj police officer-in-charge Ahsan Habib said the leaders and activists of both parties came face to face at Jamtala Bazar of Buriganj union while they were campaigning for their parties at about 10:00pm.
Activists of AL and BNP attacked each other and left one dead and four others injured, said the police.
The OC said being informed BNP activists from neighbouring areas also joined the clash.
Later, the AL supporters vandalised the electoral office of BNP back aspirant Obaidul Islam at Jamtala Bazar, said Ahsan Habib.
Huge numbers of police members have been deployed in the area to avoid untoward situation.
The body has taken to Shibganj Health Complex for autopsy.