Habiganj municipal mayor GK Gaus suspended again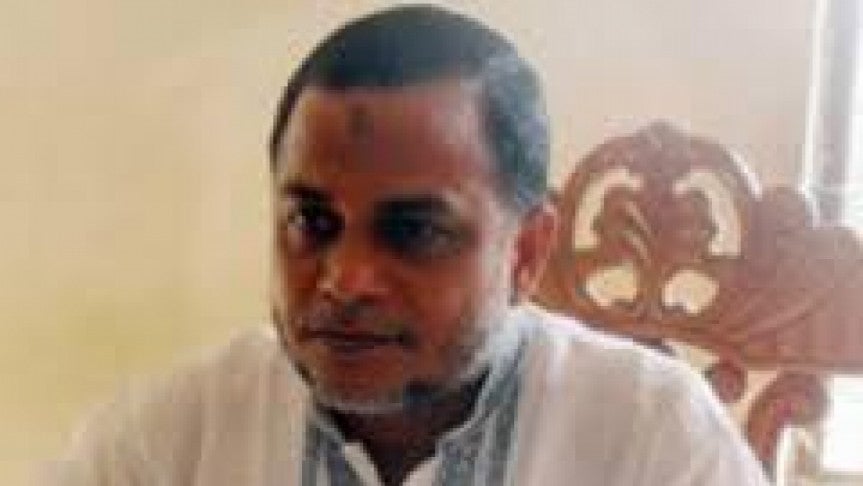 Habiganj: The government has once again suspended BNP-supported Habiganj municipality mayor GK Gaus as he was charged in the former finance minister Shah AMS Kibria murder case.
Local Government, Rural Development and Cooperatives Ministry sent a circular, signed by its assistant secretary AKM Anisuzzaman on February 29, to Habiganj deputy commissioner, local government division deputy director, suspended mayor GK Gaus, municipality first panel mayor and its secretary in this regard on Sunday.
Since the court accepted Gaus's name in the charge-sheet in the murder case, he has been suspended following the Local Government (City Corporation) Act 2009, the circular said.
First panel mayor of the municipality Dilip Das was made acting mayor by another circular signed by LGRD and cooperatives deputy secretary M Abdur Rauf Miah on March 16.
A copy of the circular was also sent to the deputy commissioner, municipality mayor and its sectary today (Sunday).
On February 6, 2015, the government suspended GK Gaus on the same ground.
On December 30 of the same year, Gaus was elected mayor of Habiganj municipality from jail.
On December 28, 2014, a Habiganj court sent Gaus to jail rejecting his bail prayer after he surrendered before it seeking bail.