Bombs go off near Secretariat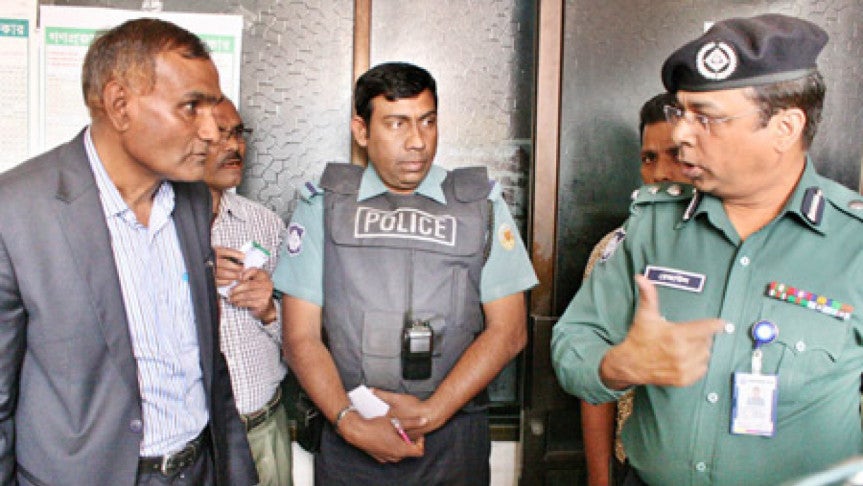 Dhaka: Three crude bombs were exploded near the Secretariat and Bidyut Bhaban in the capital on Sunday, the first day of the Bangladesh Nationalist Party (BNP)-led 20-Party Alliance's three-day hartal.
Witnesses said three crude bombs went off near gate No 3 of the Secretariat and Bidyut Bhaban at about 11:00am.
Law enforcement agencies went to the spot and collected evidences. They also held some suspected people. 
However, no casualty was reported in the incidents.
State minister for home affairs Asaduzzaman Khan Kamal said miscreants hurled crude bombs near the main gate of Secretariat and in front of Bidyut Bhaban.
The outside close circuit camera of the Bidyut Bhaban was closed at that time, the state minister added.
The 20-party enforced a 72-hour countrywide shutdown at 6:00am on Sunday.
Besides, the countrywide non-stop transport blockade, sponsored by the BNP-led 20-party alliance, entered the 27th day on Sunday.