CID to quiz Tonu's family members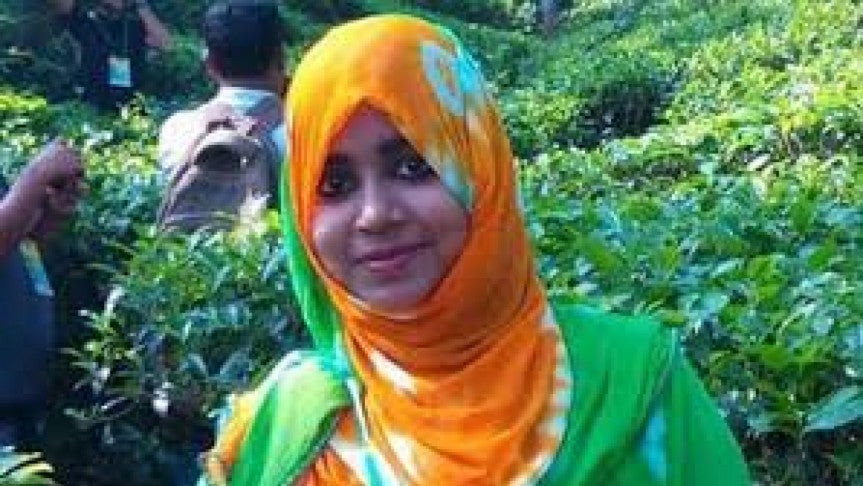 Comilla: Members of the Criminal Investigation Department (CID) will interrogate the family members of slain college student Sohagi Jahan Tonu at its office in Comilla on Saturday, reports UNB.
A CID team took Tanu's father Yaar Hossain, mother Anwara Begum, elder brother Nazmul Hossain, younger brother Anwar Hossain, and her cousin Laizu Zahan to their office in the town from their residence at about 3:00pm for quizzing, said Assistant Police Super of the CID Mojammel Haq.
Earlier, in the morning, a joint team of the CID of Dhaka and Comilla visited the spot in Mainamati Cantonment area where the body of Comilla Victoria college student Tonu was found.
The CID joint team, led by CID Dhaka senior police super Abdul Kahhar Akand, visited the murder site at about 9:00am.
Earlier, a CID team of Dhaka visited the spot in Mainamati Cantonment area on Friday.
Tonu murder case was shifted to the CID on Tuesday to expedite its probe.
Sohagi Jahan Tonu, 19, a second year history student of Comilla Victoria College and a member of Victoria College Theatre, went missing on 20 March, hours after she had gone out of her house at Comilla Mainamati Cantonment for private tuition.
Later, Tonu's father Yaar Hossain found his daughter lying senseless with severe injuries in her body in a bush adjacent to their house.
She was then whisked off to Combined Military Hospital where doctors declared her dead.