Huge arms, ammo recovered from Bogra blast site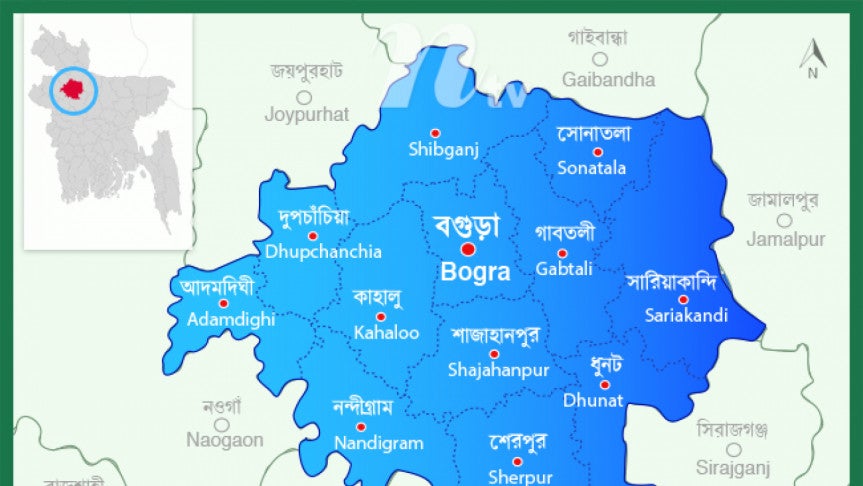 Bogra: Police recovered 20 grenades, four foreign pistols, 40 bullets and a huge amount of bomb making materials from a house at Juanpur Kuthibari village of Sherpur upazila in Bogra on Monday morning, hours after the death of two people in an explosion while making bombs, reported local news agency.
A specialist 12-member team of the bomb disposal unit from Dhaka recovered the bombs and bomb making substance from the house. They also seized a Bajaj motorcycle and a bi-cycle from the house, said Asaduzzaman, superintendent of police at a press briefing at afternoon.
The 3-room house was being used as bomb making factory, added the SP.
Local people said a CNG-run auto-rickshaw driver, named Mizan, rented the house from its owner Mahabur Rahman, who lives in Ashulia area in the capital six months ago. Mahabubur's daughter Sumaiya Akhter and her husband used to live in the house.
After Mizan went to his hometown in Naogaon on Friday morning, two men addressing them as relatives of Mizan came to the house.
On Sunday night, two people were killed in an explosion at the house.
The identities of the deceased could not be known yet.
Locals said a bomb went off with a big bang at the house of one Mahbubur Rahman at the village around 8:15pm which left one dead on the spot and another injured.
On information, police rushed to the spot and sent the injured to Shaheed Ziaur Rahman Medical College Hospital where he died at about 11:3pm, said sub-inspector Shah Alam, in-charge of the hospital police camp.