Tangail bus driver 'confesses' to raping RMG worker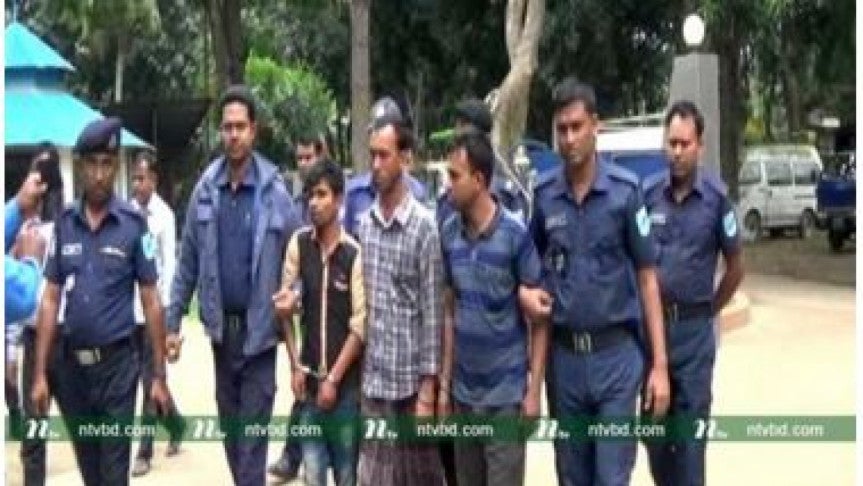 Tangail; The bus driver, Habibur Rahman Nayan, arrested in connection with the rape of a garment worker in his moving vehicle in Dhanbari upazila of Tangail on Friday, confessed to his crime before a court in Tangail on Tuesday.
Additional Judicial Magistrate Mohammad Hamidul Islam recorded the statement of Nayan under section 164 in the afternoon, reports UNB.
Inspector (Investigation) of Dhanbari Police Station Khan Hasan Mostafa, also the investigation officer of the case, said the court sent Nayan to jail after his confession.
Earlier, two other accused gave their confessional statements before magistrate in the case, he said.
The female garment worker was raped in a moving bus allegedly by the vehicle's driver and his two assistants in Dhanbari upazila on Friday morning.
The incident took place when the woman got on the bus of 'Binimoy Paribahan' at about 5:30am on Friday from Dhanbari bus stand to go to Dhaka.
The driver drove the bus hurriedly to an unknown place where he along with his two associates raped the woman in turns and then they dropped her at Solakari in Madhupur upazila.
A team of Dhanbari Police Station arrested Nayan and his two helpers­–Bhuttu and Reza– on Friday night.
Victim's husband filed a case with Dhanbari Police Station accusing nine people on Saturday.