CID quizzes 2 physicians over Tonu murder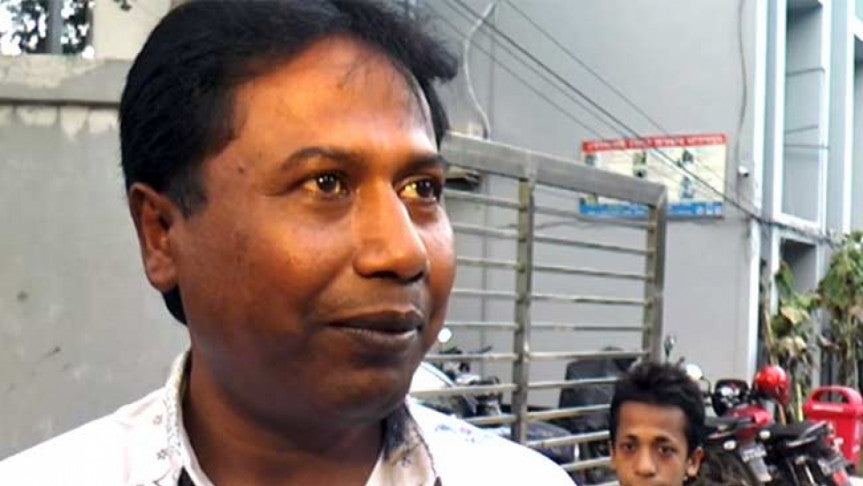 Comilla: A team of the Criminal Investigation Department (CID) on Sunday interrogated two physicians of Comilla Medical College Hospital over the killing of college girl Sohagi Jahan Tonu.
The CID team, headed by Dhaka senior superintendent of police Abdul Kahhar Akand, took two doctors of the Forensic Department of the hospital–Kamda Prasad Saha and Sharmeen Sultana who conducted the first autopsy–to Comilla CID office in the afternoon and quizzed them, sources office said.
On 4 April, doctors at the Forensic Department of the hospital revealed that the autopsy did not find any sign of rape before Tonu's death.
Earlier, in the morning, a combined CID team of Dhaka and Comilla on Sunday visited the spot in Mainamati Cantonment area where Tonu's body was found.
The CID team, led by Deputy Inspector General (DIG) of Dhaka range CID, Mahbub Mohsin visited the murder site at about 11:30am.
The team talked to the GOC, station and cantonment area commanders during the visit and slain Tonu's family members. Later, the team went to the CID district office.
Talking to reporters, special superintendent of police of Comilla CID Nazmul Karim Khan said, 'We've been investigating the incident with the highest importance so that such an incident doesn't recur in the future. We're getting cooperation from all in investigating the incident.'
Additional DIG Abdullah Al Azad Chowdhury, CID Dhaka special police super Abdul Kahhar Akand, also chief of investigational assistance committee of Tonu murder case, and investigation officer of the case Gazi M Ibrahim were, among others, present during the visit.
Earlier, the CID team visited the spot several teams the murder spot of Tonu in Mainamati Cantonment area.
On Friday, a CID interrogated five people, including Tonu's elder brother Nazmul Hossain, cousin Laiju Jahan, her friend Manisha and Ismail Hossian, an employee of the Cantonment Board.
Earlier, on Thursday, the team interrogated five army personnel at their office.
Sohagi Jahan Tonu, 19, a second year history student of Comilla Victoria College and a member of Victoria College Theatre, went missing on 20 March, hours after she had gone out of her house at Comilla Mainamati Cantonment for private tuition.
Later, Tonu's father Yaar Hossain found his daughter lying senseless with severe injuries in her body in a bush adjacent to their house.
She was then taken to Combined Military Hospital where doctors declared her dead.