Clash over polling centre control hurts 10 in Jamalpur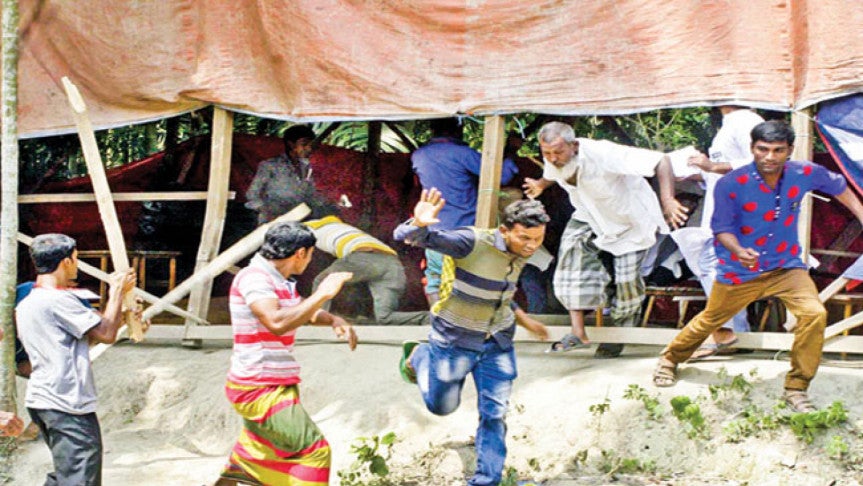 Ten people were injured in a clash between the supporters of two union council member candidates over taking control of a polling centre in Islampur upazila on Saturday.
Yunus Ali Mia, assistant superintendent of police, Jamalpur, said the supporters of two member candidates — Mofazzel Hossain and Shahjahan Munshi —of Gaibandha union locked in an altercation over taking control of the Porarchar Government Primary School polling centre at about 10:00am.
At one stage, both the groups swopped on each other, leaving 10 people injured.
Police fired 6-7 rounds of bullet to disperse the clashers.
However, voting in other unions of the upazila is going on peacefully.