Wounded Jamaat leader dies at custody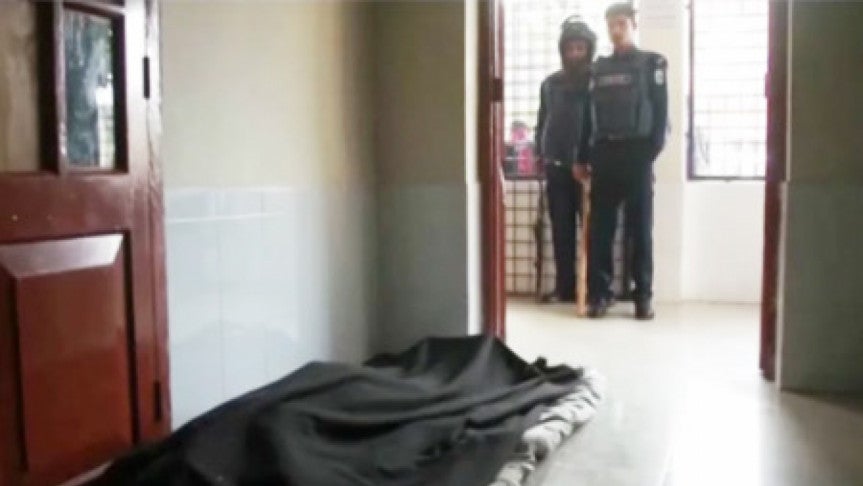 Sirajganj: A wounded Jamaat-e-Islami leader, who was shot by police at Ullapara, died while undergoing treatment at Sirajganj General Hospital on early Monday.
The deceased was Saidul Islam, Jamaat Bakua union unit secretary.
Jamaat Sirajganj unit called a dawn-to-dusk hartal in the district for Wednesday protesting at the death of the leader, Jamaat Sirajganj municipality unit chief Shahidul Islam confirms.
Ullapara Police officer-in-charge Tajul Huda said Being informed that a group of Jamaat men were holding a secret meeting, a police team raided the area on Sunday evening.
Sensing the presence of the law enforcers, the Jamaat activists hurled several crude bombs towards the law enforcers, forcing them to open fire that injured Saidul. 
Four policemen were also injured during the clash.
Later, police arrested Saidul along with three live bombs while his other accomplices fled the scene.
Saidul was admitted to Sirajganj General Hospital under police custody where he succumbed to his injures at about 2:30am on Monday.
Sirajganj Police office-in-charge Habibul Islam confirmed the death of Saidul.