14 JMB men charged with Rangpur shrine attendant killing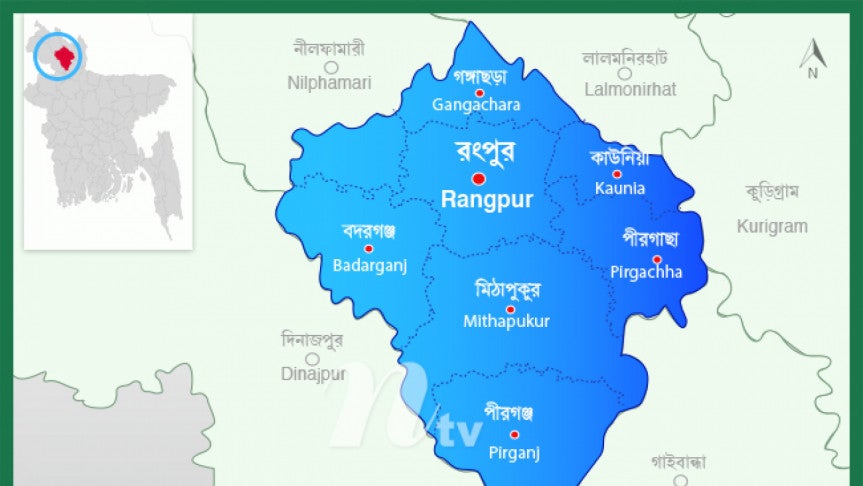 Rangpur: Police have pressed charges against 14 members of banned militant outfit Jama'atul Mujahideen Bangladesh in connection with the killing of a shrine attendant in Kaunia upazila of Rangpur, reports UNB.
Kaunia police officer-in-charge (Investigation) Mamun-ur-Rashid, also the investigation officer of the case, submitted a charge-sheet before a local court on 3 July.
However, police revealed the matter on Monday.
Public prosecutor Advocate Abdul Malek also confirmed it at a press briefing at his chamber on Monday.
Those charged are JMB commander Masud Rana, its military wing commander Ishak Ali, Liton Miah, Abu Sayeed, Saddam Hossain, Ahsan Ullah Ansari, Nazrul Islam, Sakhawat Hossain, Sarwar Hossain, Shahadat Hossain, Towfiqur Rahman, Chandu Miah, Babul Aktar and Jahangir Hossain.
Of them, Masud Rana, Ishak Ali, Liton Miah and Abu Sayeed are currently behind the bars while the rest are on the run.
Rahmat Ali, a shrine attendant, was slaughtered by assailants near his residence at Mazkurnipara under Madhupur union of Kaunia upazila while returning home from a bazaar on the night of 11 November 2015.