Woman strangulated to death in Lakshmipur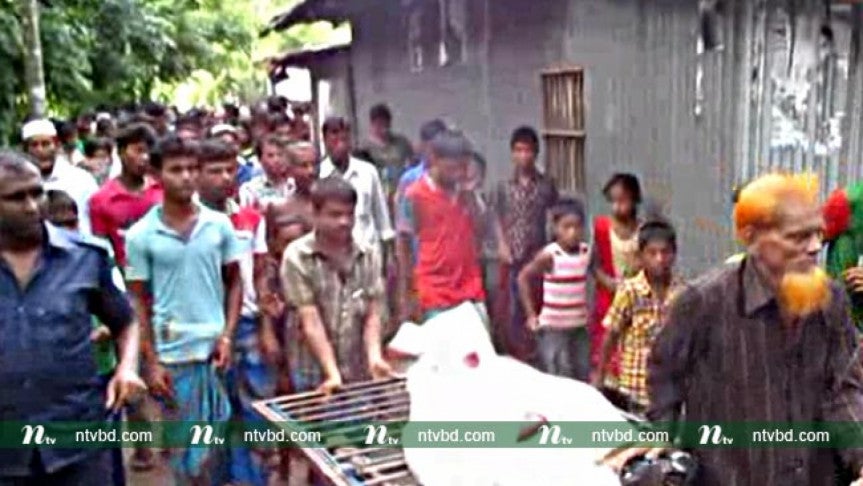 A woman was strangulated to death allegedly by
her daughter-in-law's (son's wife) paramour and his associates at Dharmapur village in Sadar upazila of Lakshmipur on early Friday.
Quoting local people, police said the deceased, Jafera Begum's son Abul Basar has been living in Dhaka for job purpose.
Basar's wife Sharmin Akter developed an extramarital relationship with one Jashim in absence of her husband.
When Jafera saw Jashim and two other young men in Sharmin's room at about 2:00am, she let out a scream.
At one stage, Jashim with two others strangled Jafera with a scarf, leaving her dead and looted valuables from the house in a bid to probe the matter as a robbery incident.
Later, police rushed in and sent the body to local hospital morgue for autopsy.
Police picked up Sharmin and Jashim for interrogation.