By-polls to Myemensingh-1 & 3 Monday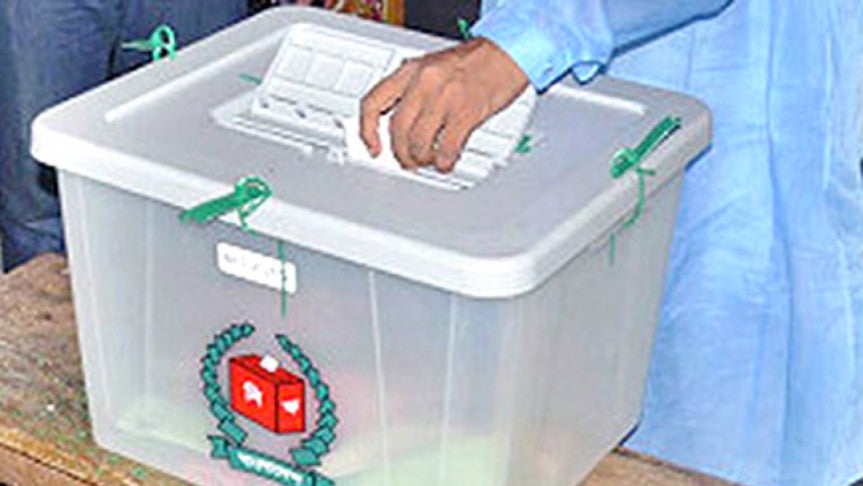 Dhaka: By-elections to Mymensingh-1 and 3 constituencies that fell vacant following the death of two Awami League lawmakers will be held on Monday, reports UNB.
The voting will begin at 8:00am and continue till 4:00pm without any break in the parliamentary seats 146 and 148.
In Mymensingh-1 (Haluaghat-Dhobaura upazilas), three contenders — ruling Awami League's Jewel Areng (son of late state minister Promode Mankin), Jatiya Party's Sohrab Uddin Khan, and independent contestant Selima Khan—are contesting the by-election.
A total of 3,62,694 voters—1,81,622 men and 1,81,072 women—are expected to exercise their franchise through 133 polling stations in the constituency that is comprised of 12 union councils of Haluaghat upazila and seven union councils of Dhobaura upazila.
In Mymensingh-3 (Gouripur), five candidates—AL's Nazim Uddin Ahmed, Jatiya Party's Shamsuzzaman, Islami Oikya Jote's Abu Taher Khan, Bangladesh National Awami Party's (NAP) Abdul Matin, and independent Md Azizul Haque—are in the by-election race.
A total of 2,26,235 voters—1,13,892 men and 1,12,343 women—are likely to exercise their voting rights through 87 polling stations in the constituency that is comprised of a municipality and 10 union councils.
A 22-member security team will guard each normal polling station, while a 24-member security team will provide security to each vulnerable polling station, said Director (PR) of the Election Commission SM Asaduzzaman.
The returning officer of the two by-polls, Alimuzzaman, said the Commission has completed all the necessary preparations for the by-polls.
The Mymensingh-1 seat fell vacant on 11 May last with the death of state minister for social welfare Promode Mankin, while the Mymensingh-3 on 2 May last following the death of former state minister for health and family welfare Mujibur Rahman Fakir.
The Commission on 9 June announced the by-election schedules for the parliamentary seat 146 and 148.
As per the Constitution, the EC has a legal obligation to arrange the by-polls to any of the parliamentary constituency within 90 days after it falls vacant.