Municipal polls: AL wins 4, BNP 1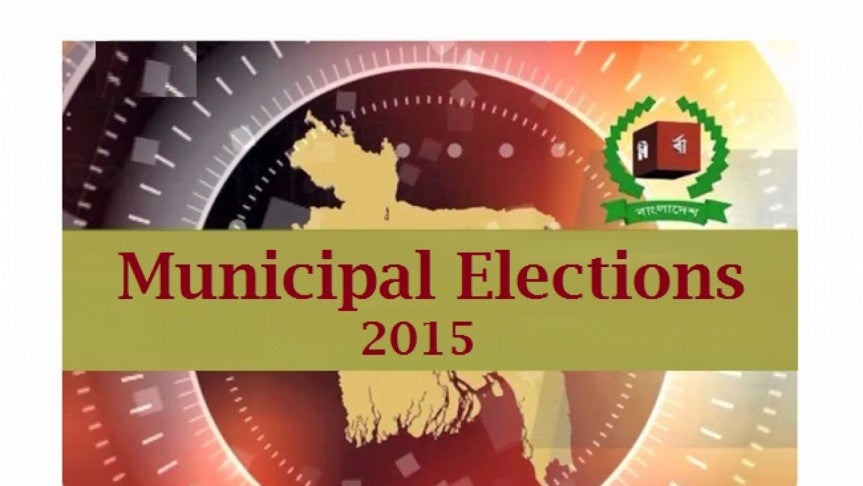 Dhaka: Awami League won four mayoral posts while its arch-rival BNP got one post in the election to nine municipalities held on Sunday.
Besides, four independent candidates came out victorious in the polls.
In Pirganj municipality of Rangpur, AL mayoral candidate Tajimul Islam Shamim was elected unofficially bagging 8,268 votes while his nearest rival independent candidate Saidur Rahman polled 1,421.
In Bera of Pabna, AL mayoral contestant Abdul Baten won the mayoral post defeating independent candidate Abdul Awal. Baten got 16,803 votes against his nearest rival Awal's 8,423 votes.
In Ghatail of Tangail, AL candidate Shahidul Islam won the mayoral post defeating BNP candidate.
In Naria of Shariatpur, independent mayoral candidate Shahidul Islam Babu, who is known as AL rebel, was unofficially elected in the by-election to the mayoral post. Babu got 5,253 votes while his nearest rival another independent candidate Mahmudul Hasan, who is also known as AL rebel, bagged 4,417 votes. AL mayoral candidate got only 493 votes. BNP has no candidate in the by-polls.
In Galachipa of Patuakhali, AL mayoral candidate Wahab Khalifa defeated BNP contender Abu Taleb. Khalifa polled 8,720 votes while Taleb got only 1,730 votes.
In Ghoraghat of Dinajpur, BNP candidate Abdus Sattar Milon defeated party rebel Abul Kalam Azad. Milon, also incumbent mayor, got 4,109 votes while Azad polled 3,825.
In Domar of Nilphamari, independent mayoral candidate (BNP leader) Monzurul Islam Danu was unofficially reelected defeating his nearest rival AL candidate Abu Sufian Lebu. Danu pocketed 3,347 votes against Lebu's 3,328.
In Sonatala of Bogra, independent mayoral candidate Jahangir Alam Akanda Nannu was elected defeating AL mayoral contestant Shahidul Bari Khan Rabbani. Nannu secured 6,454 votes while Rabbani got 6,369 votes.
In Lohagara of Narail, independent mayoral candidate Ashraful Alam won the election defeating his nearest rival AL contestant Lipi Khanom. Ashraful polled 6,608 votes against Lipi's 4,425 votes.