Man killed, 1 hurt in Lakshmipur 'shootouts'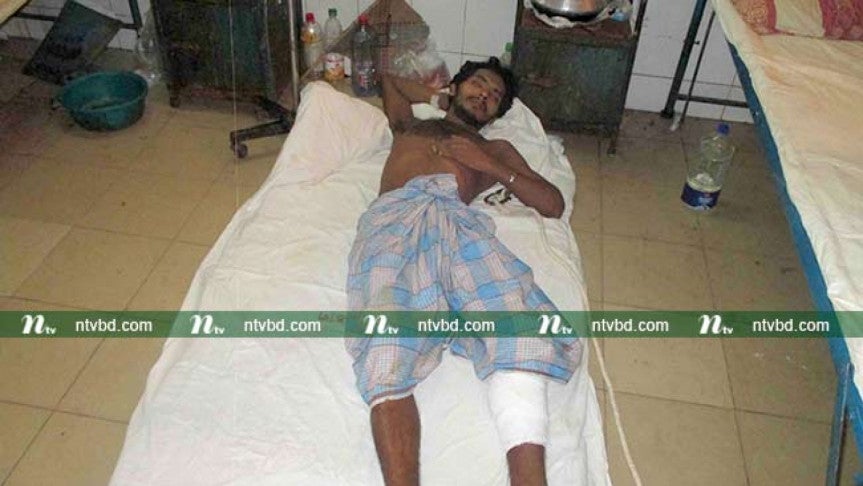 Lakshmipur: A young man was killed while another received bullet injury in separate incidents reported as gunfights with police in Lakshmipur in the early hours of Tuesday.
The deceased is Alamgir, believed to be in his thirties, a resident of the village of South Raipur.
However, Arshad Ullah, of the village of Krishnanagar, was injured during a reported shootout with police in Sadar upazila.  
Police said both Alamgir and Arshad were injured during two separate gunfights with police as they were taking preparations for robbery around 2:30am.
Police also recovered a local gun, three bullets, machetes and other weapons from the spots.
Police claimed that Raipur police Sub-inspector Faruque Ahmed and four other members and Sadar police's three members were injured during the gun battles.  
Raipur Police Officer-in-charge Mohammad Lokman Hossain said being tipped of a gang of robbers were taking preparation for robbery in the village of South Raipur, police conducted drive in the area. Sensing the presence of the law enforcers the robbers opened fire to police and police also fired back, which triggered a gunfight. Later, police recovered a man, Alamgir, from the spot while the others fled from the spot.
Alamgir was taken to Raipur Upazila Health Complex, later he was shifted to Lakshmipur Sadar Hospital, where doctors declared him dead.
The body was kept at Sadar Medical Hospital. Doctors found bullet marks on his left feet and body.
However, in another gunfight, Ershad received a bullet on his feet at Bijoynagar of Sadar upazila, said the OC.
Lokman Hossain said Alamgir was enlisted as a robber. He was wanted in several robbery cases.