Risha's suspected killer arrested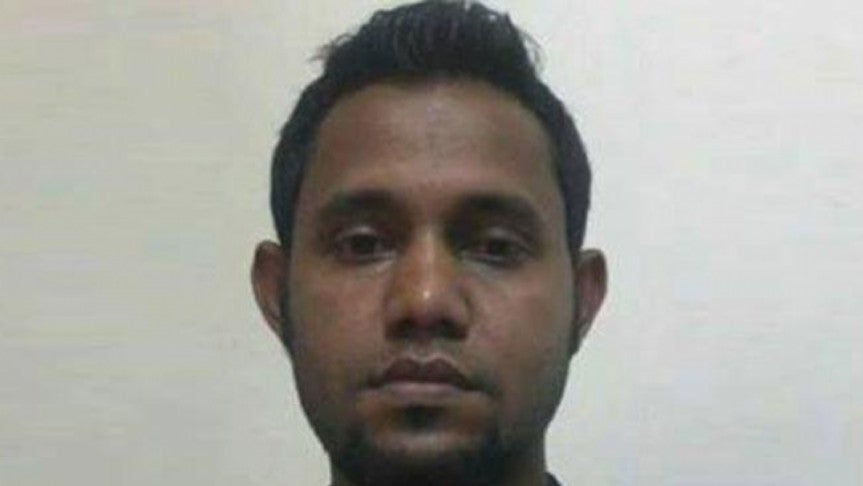 Nilphamari: Police arrested Obaidul Khan, the suspected killer of Willes Little Flower School student Suraiya Akter Risha, at the village of Sonahar village in Domar upazila of Nilphamari in the early hours of Wednesday.
Domra Police Officer-in-charge Raziur Rahman said police was informed that Obaidul went to Domar upazila in search of his brother-in-law Khadimul Islma's brother Khushbu, who is also an office assistant of BRAC Sonahar branch. Later, Obaidul called Khushbu as he was not at his office.
However, Khusbhu called his colleague Shahadat and asked him to stay with Obaidul for some time. Meanwhile, Khushbu called Birganj police to inform Obaidul's whereabouts.
Later, the Birganj police notified Domra police.
A team of Dhaka Ramna police including Sub-inspector (SI) Mosharraf Hossain and Domra police OC Raziur conducted a raid at Domra Brac office at about 8:00pm on Tuesday but failed to hold Obaidul.
However, the law-enforcers detained Shahadat and Khushbu in the office and took them to police station.
Local people held Obaidul on Nilphamari-Domar Road, while he was running away from Domar to Nilphamari in the early hours of Tuesday, and handed over him to the police.
Earlier, on 30 August, police detained a sister, Khadiza Begum, and brother-in-law, Khadimul Islam, of Obaidul, from Niratongi village in Birganj upazila on Monday evening.
Students of Willes Little Flower School and College in Dhaka on 30 August threatened to launch a tougher movement if their demand for arresting Obaidul is not met by 1 September.
Suraiya Akhter Risha, 14, daughter of Md Ramzan Ali of Bangshal of old Dhaka and an eighth-grader of Willes Little Flower School and College, was stabbed in front of her educational institution at Kakrail in the capital on 24 August.
Risha's mother filed a case with Ramna Police on the same day accusing Obaidul Khan for the murder.
Risha died to her wounds at Dhaka Medical College Hospital on 28 August morning.