RU murders: Journalism students to boycott classes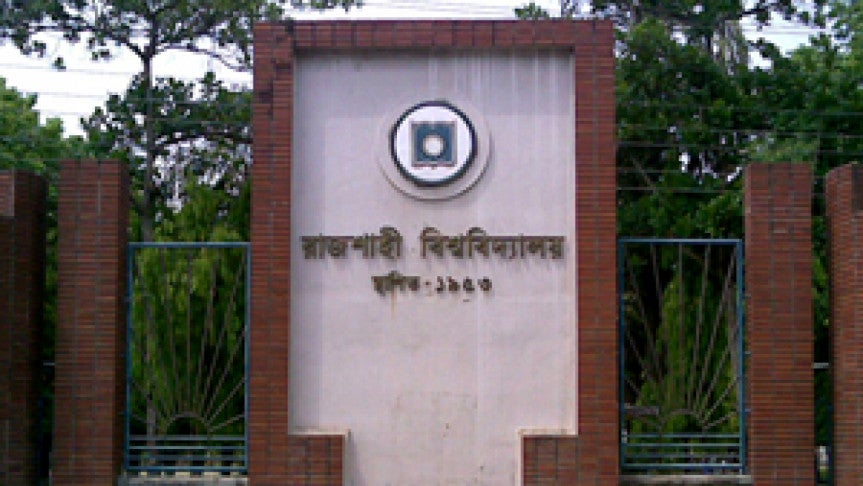 Rajshahi: Students of Rajshahi University's (RU's) Mass Communication and Journalism department have decided to boycott their classes for seven days from Wednesday, demanding investigation into the deaths of Akhter Jahan Jolly, a teacher of the department, and student Motaleb Hossain Lipu and punishment of the killers.
The students came up with their decision after a meeting with its department chairman Pradip Kumar Pandey at his office in the morning.
However, they said, all kinds of examinations will remain out of the purview of the boycott programme.
The students also announced to bring out a torch procession on the campus on Tuesday evening and hold a rally in front of Senate Bhaban at about 11:00am on Wednesday.
Earlier in the day, the journalism students formed a human chain and brought out a rally demanding punishment of the killers of Lipu.
On 9 September last, Akhter Jahan Jolly, 45, a female teacher of Rajshahi University's Journalism department, was found dead at her university residence on the campus.
Besides, Motaleb Hossain Lipu, 22, a 2nd year student of the RU Journalism Department, was found dead in a drain of Nabab Abdul Latif Hall on the campus on 20 October.