Gharial caught in Faridpur fishermen's net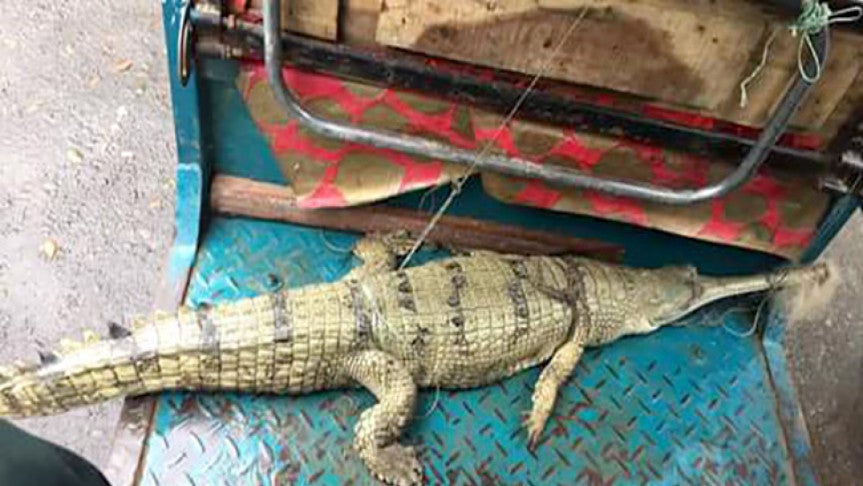 Faridpur: A critically endangered gharial was caught in the net of fishermen while they were fishing in the Padma River near Charbhadrasan upazila, Faridpur on Saturday.
Locals said the six-foot gharial was caught in their net when fisherman Jahangir along with others was fishing in the river in Char Hajiganj area of the upazila on Saturday afternoon, reports UNB.
They later brought matter to the notice of the deputy commissioner's office and handed the aquatic animal over to executive magistrate Mandip Gharai.
As per the directives of the deputy commissioner, Mandip said, the gharial was given to local Forest Department officials.
Gharial is one of the critically endangered species in Bangladesh. Once the aquatic animal used to thrive on the Padma-Jamuna river systems of Bangladesh, but it has almost disappeared from this geographic range.
According to the International Union for Conservation of Nature (IUCN), now there are only 200 gharials in the world, with only 10 sighted in Padma and Jamuna rivers in 2015.
Experts say the Farakka Barrage constructed on the Indian part of Ganges River in 1975 has largely contributed to the rapid decline in gharial population in the lower riparian Padma River in Bangladesh.