New National Press Club committee pays homage to Bangabandhu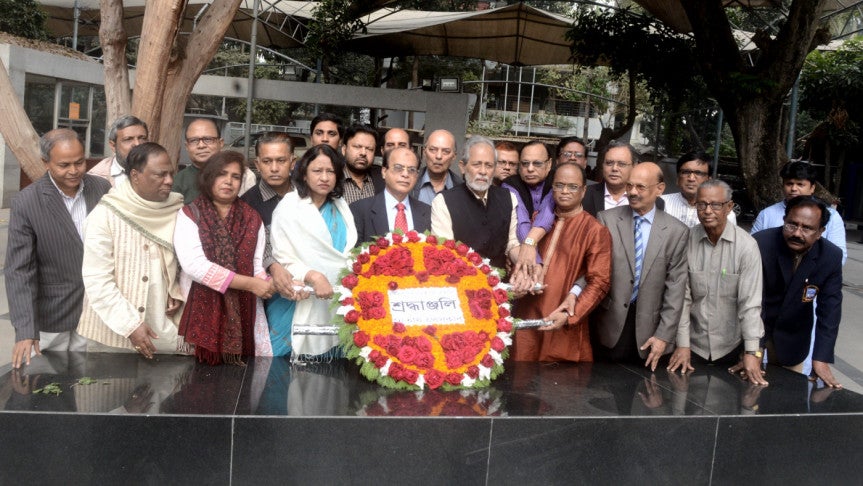 Dhaka: The newly elected leaders of National Press Club paid tributes to Bangabandhu Sheikh Mujibur Rahman at Bangabandhu Bhaban of Dhanmondi in the capital on Tuesday.
Leaders and other office-bearers of the JPC new executive committee, led by its President Muhammad Shafiqur Rahman, placed wreaths at Bangabandhu's portrait on the Bangabandhu Bhaban premises in the morning, said a press release.
They also stood in a solemn silence for one minute in front of the portrait as a mark of their respect to the Father of the Nation.
JPC general secretary Farida Yasmin and its Senior Vice-president Saiful Alam, VP Azizul Islam Bhuiyan, Joint Secretary Shahed Chowdhury, Treasurer Kartik Chatterjee, members Shaymal Dutta, Kuddus Afrad, Mainul Alam, Molla Jalal, Shahmsuddin Ahmed Charu, Shahnaz Begum, Kalyan Saha, and Hasan Arefin were also present.