Jatiya Party to join next polls in alliance: Ershad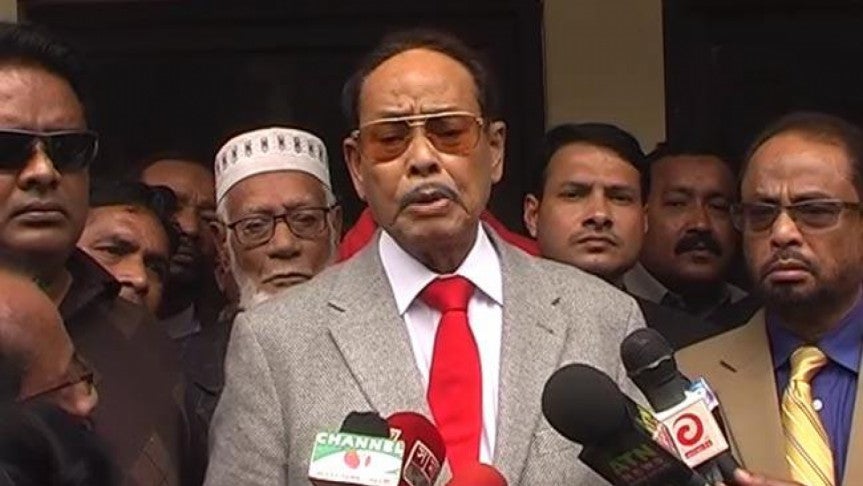 Jatiya Party chairman HM Ershad on Monday said his party will join the next parliamentary elections in alliance with some small parties.
Jatiya Party will take part in the next national election forming a new alliance. We've already held meetings with many likeminded parties,' he said.
Ershad, a former military ruler, came up with the comment while talking to reporters at his local residence Pallinibas in Rangpur, reports UNB.
Mentioning that the politics of coalition is now underway in the country, he said some parties have formed 14-party alliance while others 20-parties one. So, there's nothing wrong if Jatiya Party floats a new alliance.'
The Jatiya Party chief, however, said they will only take the capable parties in their alliance.
He also thinks BNP will not boycott the next general election like previous polls. 'BNP is bound to join the election to save its registration, no matter what its leaders are now saying.
Welcoming the new Election Commission, headed by KM Nurul Huda, Ershad said whether the new Commission is neutral or not it will be understood evaluating their works in the days to come. aWe hope the new Commission will hold fair and neutral elections.'
He also hoped that their party candidate in Gaibandha's Sundarganj will come out successful.